The Android Mobile App provides users with the ability to make outbound calls showing their Talkroute Caller ID, check Call History, manage Voicemail Messages and Text Messages. To get started with the Android Mobile App, please follow the steps below:
Starting with the Android Mobile App
1. Download the Talkroute Android App by clicking this link or by searching for "Talkroute" in the Google Play app.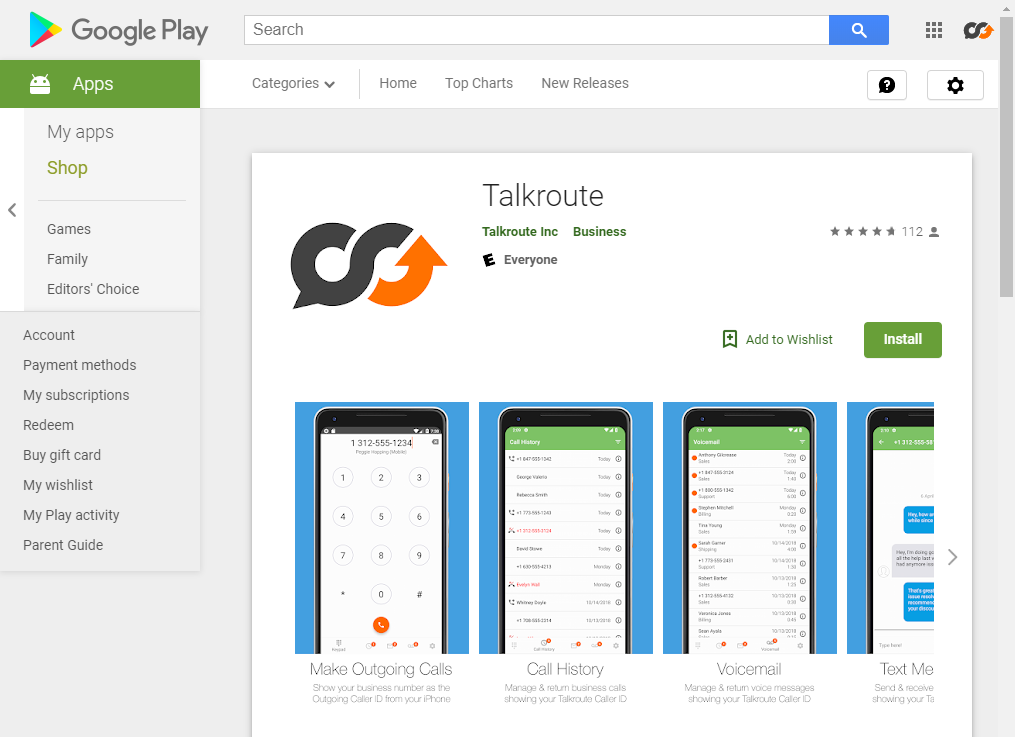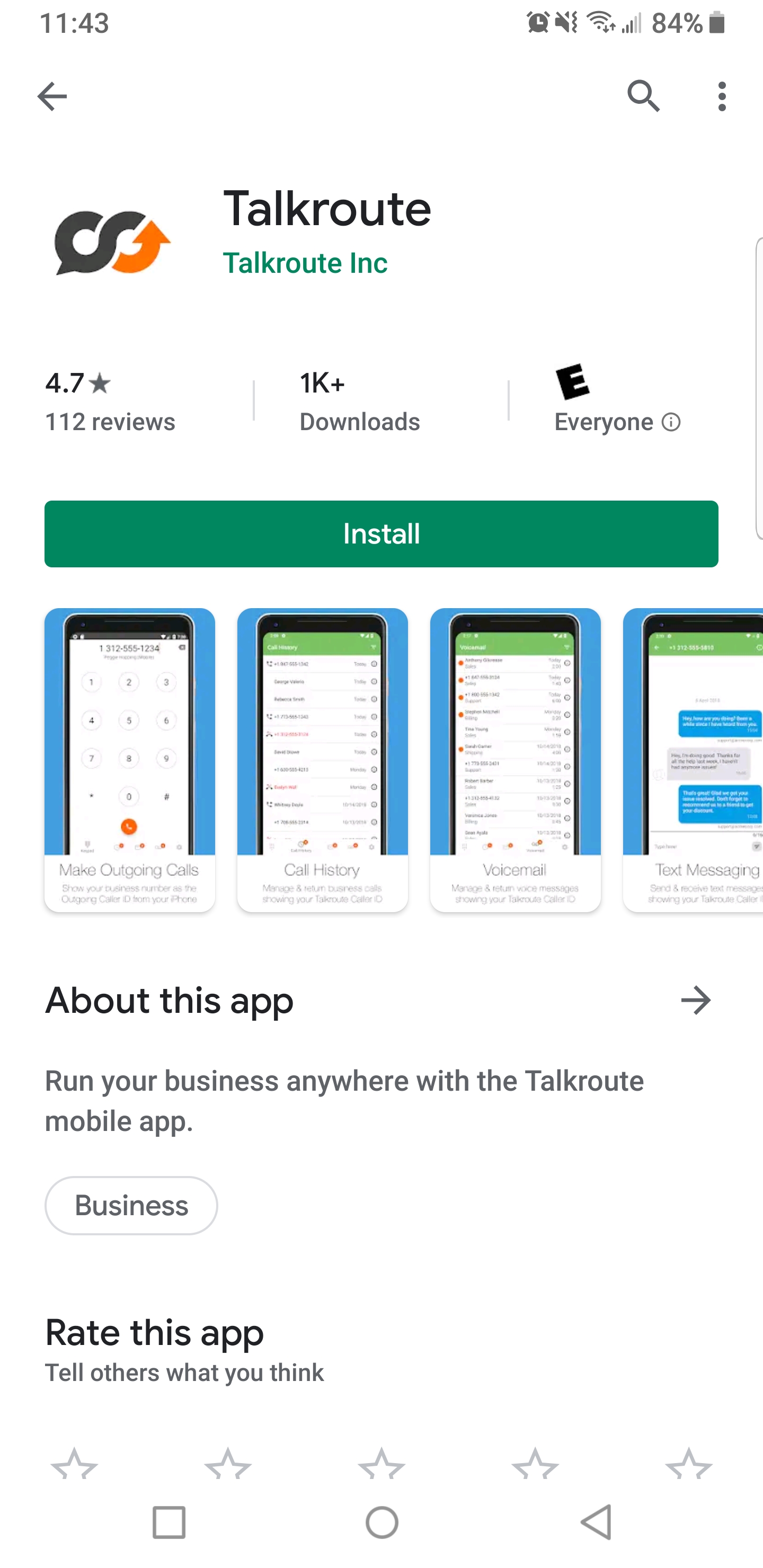 2. Once the app has been downloaded to your Android device, launch the app by clicking the Talkroute icon. Enter your normal Talkroute account login information and tap "LOGIN".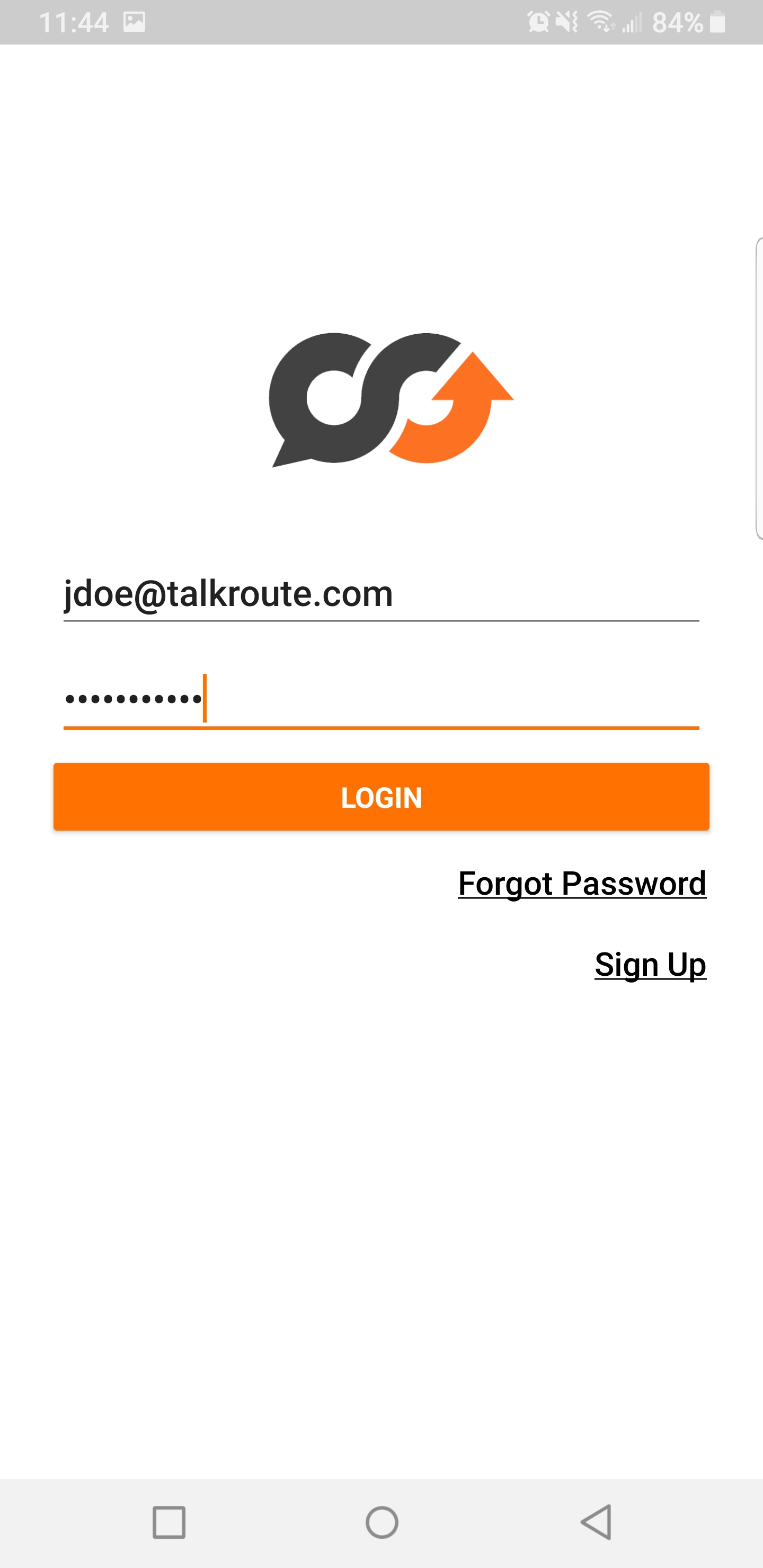 3. You will be prompted to setup your outgoing numbers, Choose Go To Settings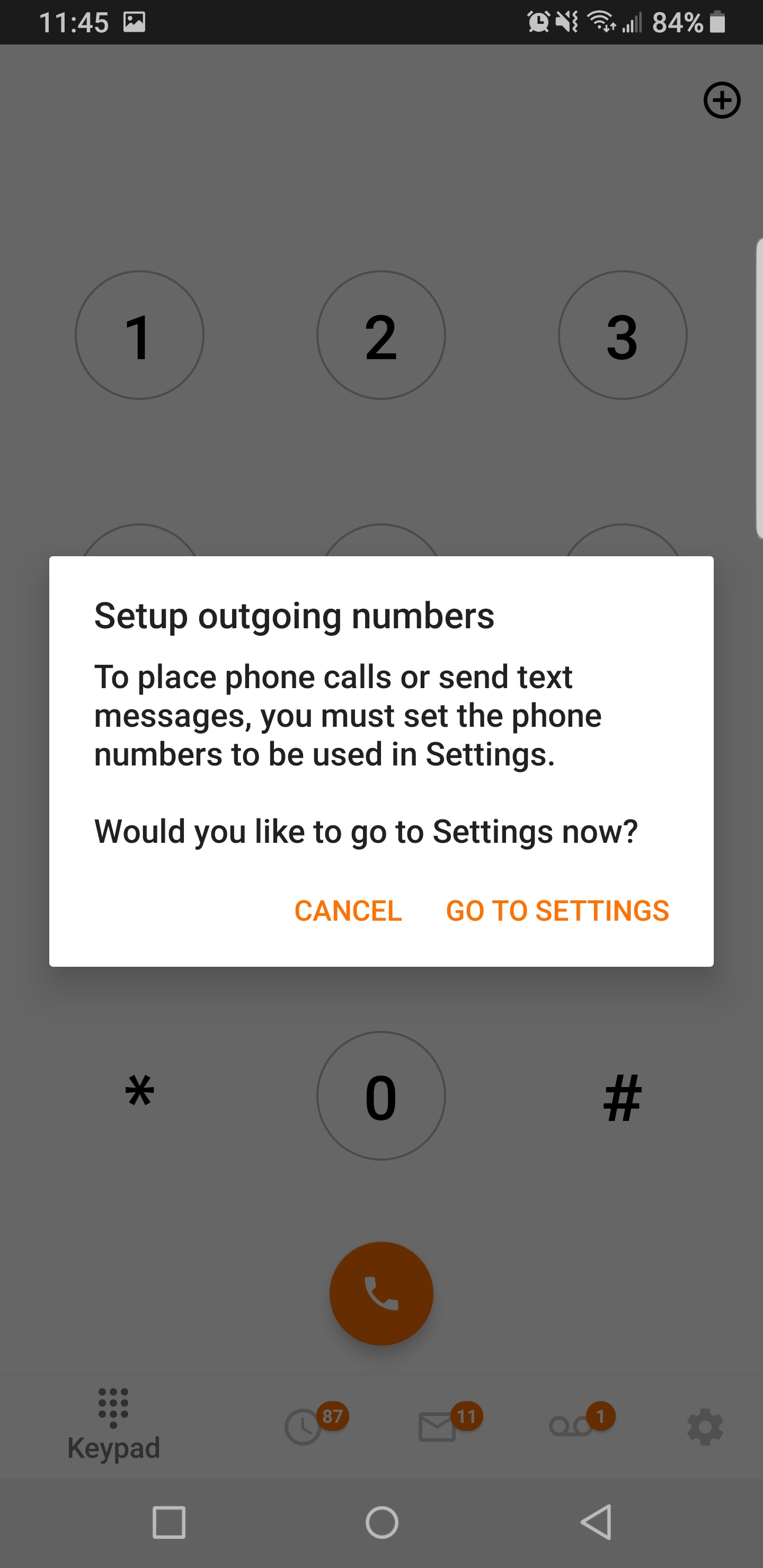 4. Once you are at the settings page, please check to make sure the cell phone number of your device matches the "Your Cell Phone Number" field. You can then select the virtual phone number you would like to display for outgoing calls under "Outgoing Caller ID". If text messaging has been activated for any of your virtual phone numbers, you can also select the "Default Text ID". Please see our guide on How to Send Text Messages for more info on activating text messaging.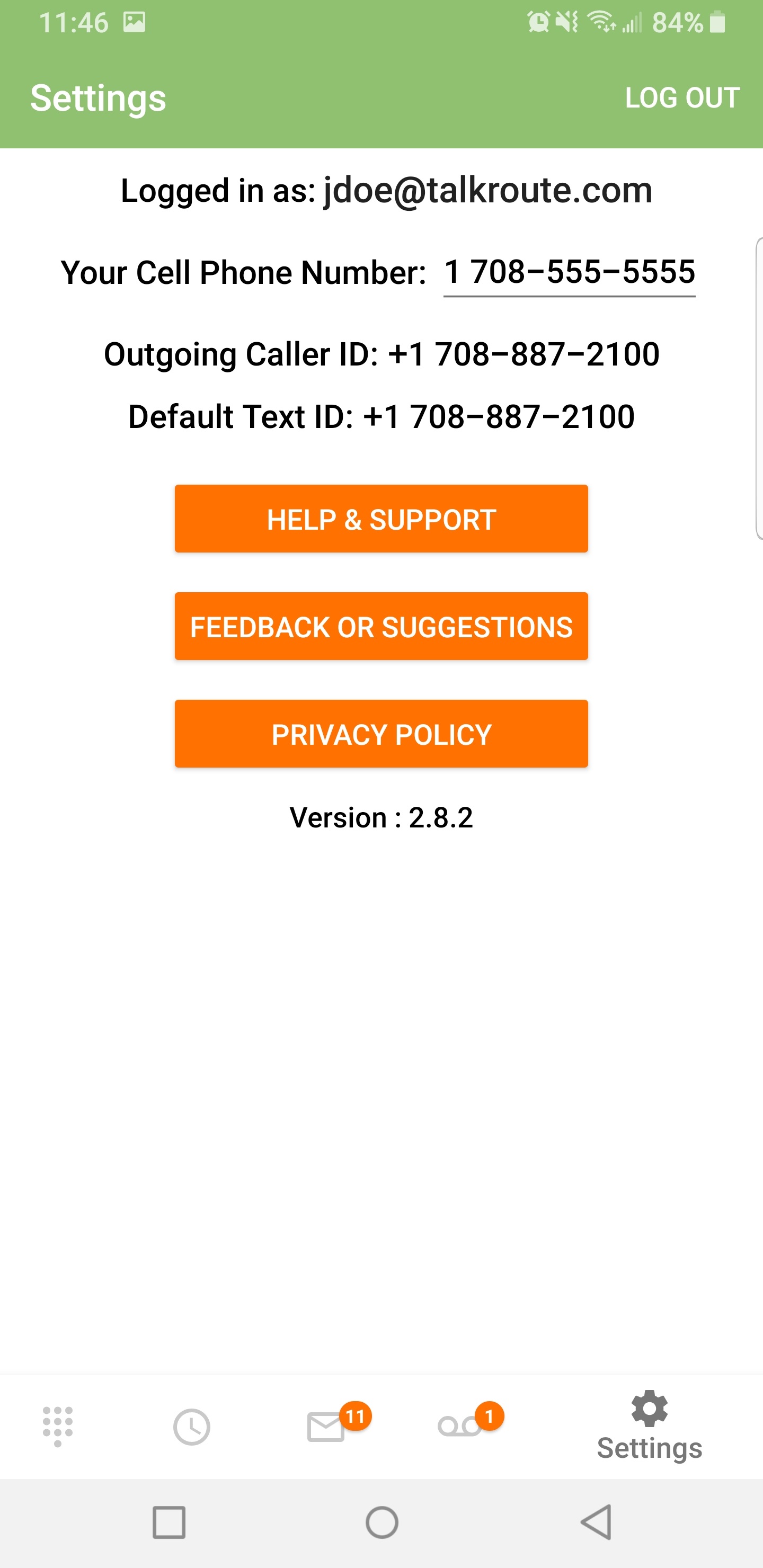 5. You can also grant the app access to your device's local contact list so any contact names appear under your Call History, Voicemail, and Text Messages. The easiest way to do this is to go to the Keypad page, tap the '+' icon on the top right, then select Allow.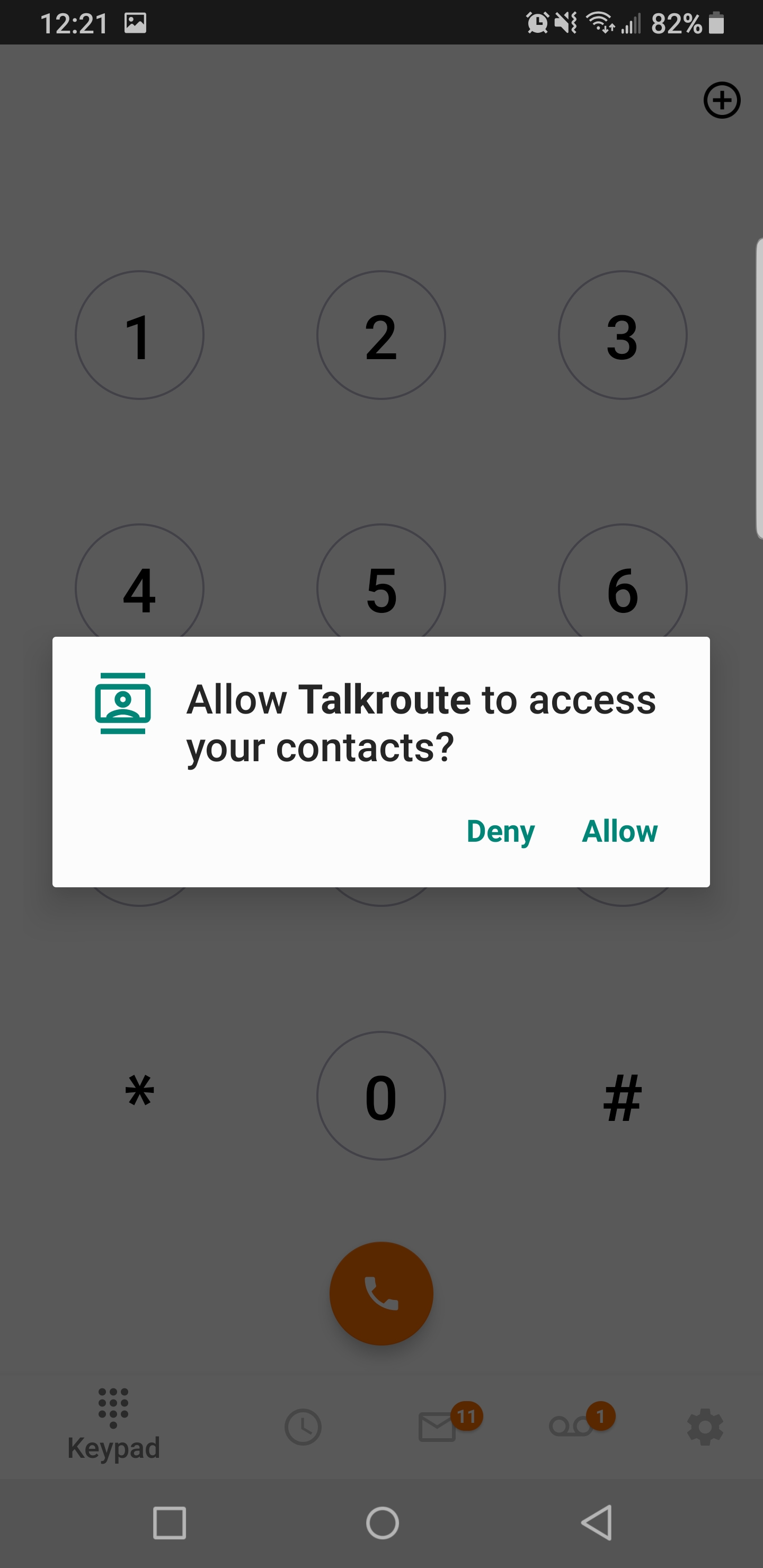 Note: If you have multiple Talkroute numbers, you can quickly change between them by accessing the "settings" screen in the lower navigation bar.

The Talkroute app works by calling an access number through your Android device's regular dialer. This requires that you have voice and data access with your service provider for the app to work.

When testing these changes, you must dial your Talkroute Phone Number from a phone number that is NOT listed as a Forwarding Phone Number. If you attempt to call your Talkroute Phone Number from a Forwarding Phone Number, the call will disconnect or outbound dialing will be initiated (if enabled).
Don't have a Talkroute account?
Click here to try our virtual phone system for free!