Text Messaging provides you with the ability to send and receive text messages with your Talkroute Phone Number(s). To enable and send Text Messages, please follow the steps below:
Important:
Text messaging features and settings in the Talkroute control panel will be moved exclusively to our apps on 10/02/23. All text message features will remain available through our mobile, desktop, and web applications. Please see the following article to see how to activate and use text messaging with our apps: Getting Started: How to Enable and Use Text Messaging
Enable Text Messages
1. Login to your Talkroute account and navigate to the Messages section.

2. Select the Text Messages tab.

3. To enable text messaging and send a new message, select the green "+" button.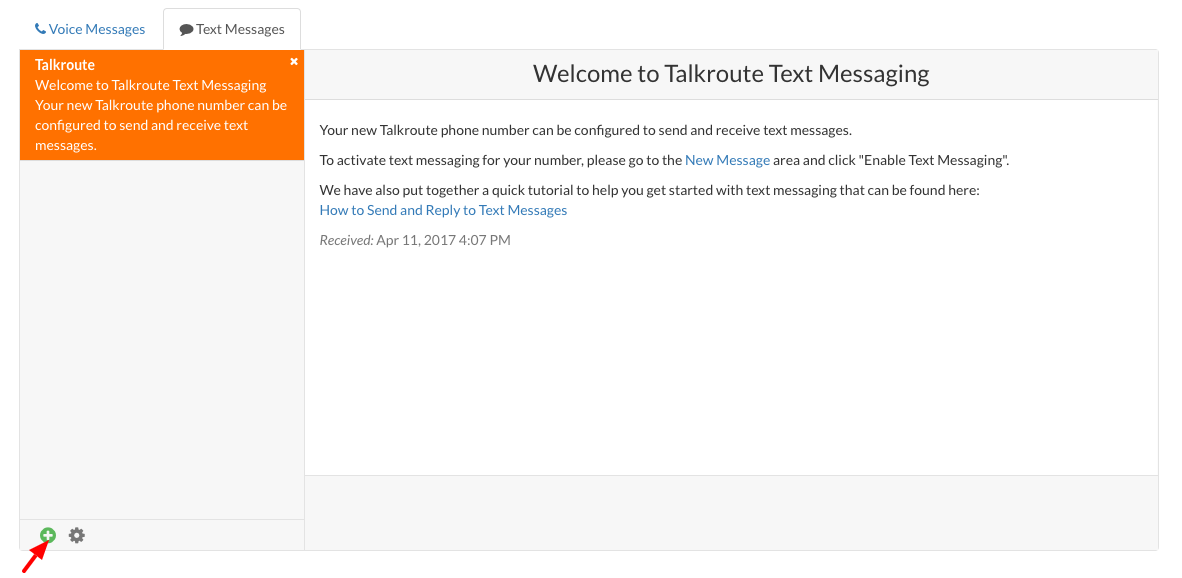 4. Before you can send a new message, you will first need to enable text messaging for your Talkroute phone number by selecting "Enable Text Messaging".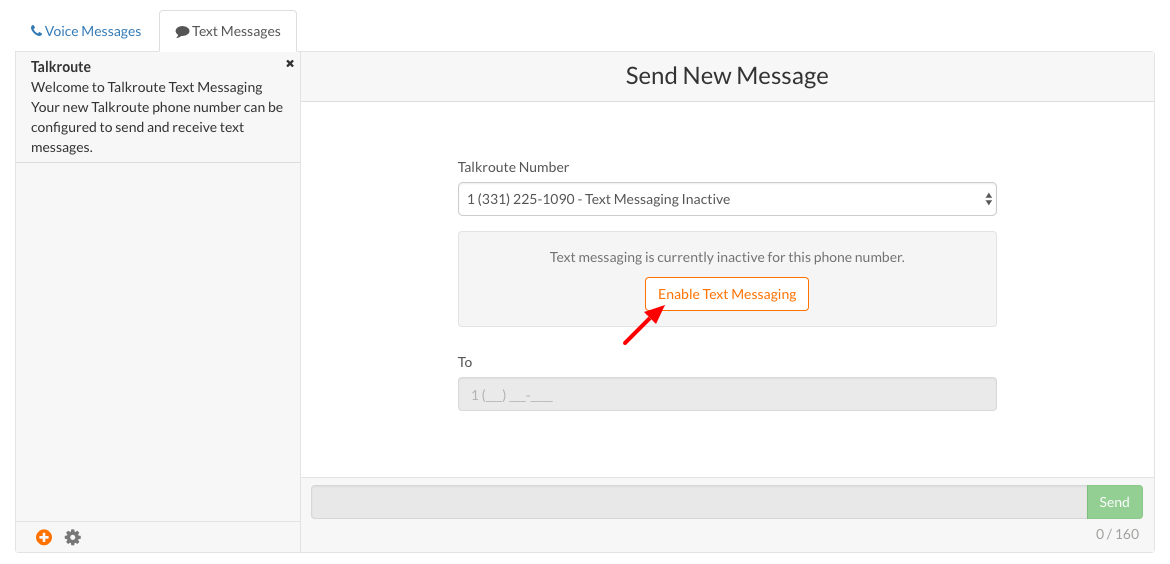 5. Agree to the Terms and Conditions and click "Activate Text Messaging".
Note: It will take 1-3 hours for text messaging to be ready for use. It may take up to 3 days for text messaging to become active across all phone networks. If text messaging is not working after 3 days, please contact support@talkroute.com
We only support text messages from full 10-digit phone numbers at this time. Automated text messages from shortcode numbers (5 or 6 digit numbers) will not complete.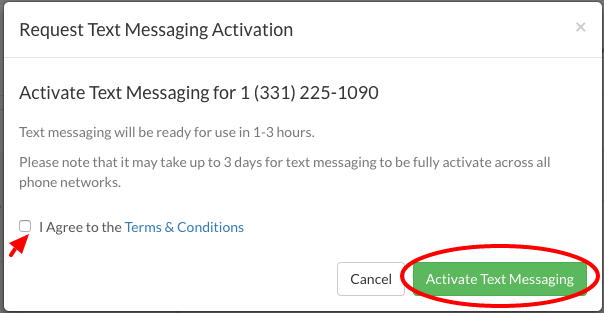 6. Once text messaging is enabled, you may send a new text message:
Select the Talkroute number you wish to send the text message from.
Enter the phone number you wish to send the text message to.
Type your text message and click "send".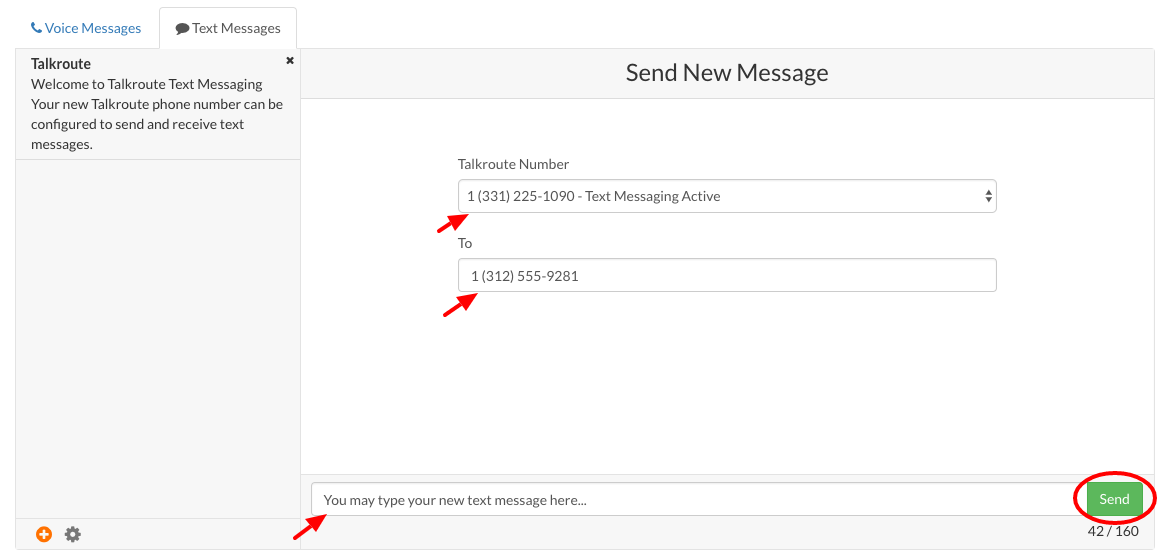 Don't have a Talkroute account?
Click here to try our virtual phone system for free!