How to change email notifications for Text Messages.
1. Login to your Talkroute account and navigate to the Messages section.

2. Select the Text Messages tab.

3. Navigate to the Settings area indicated by the "Gear Icon."
4. Click the Edit button next to Email Notifications.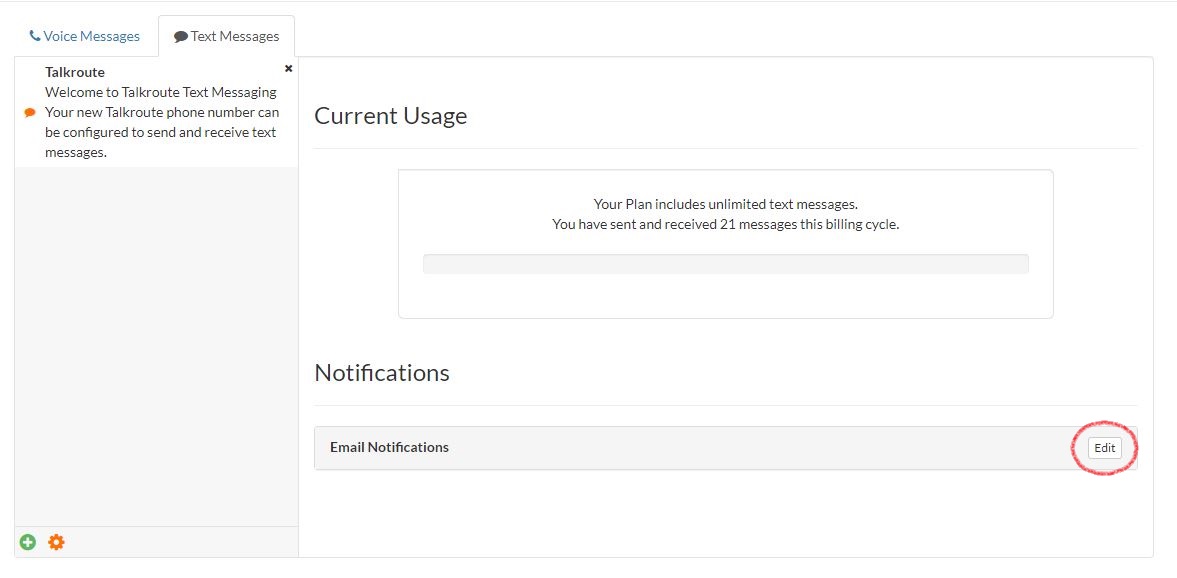 5. Select the desired email address from the drop-down list under Add Email.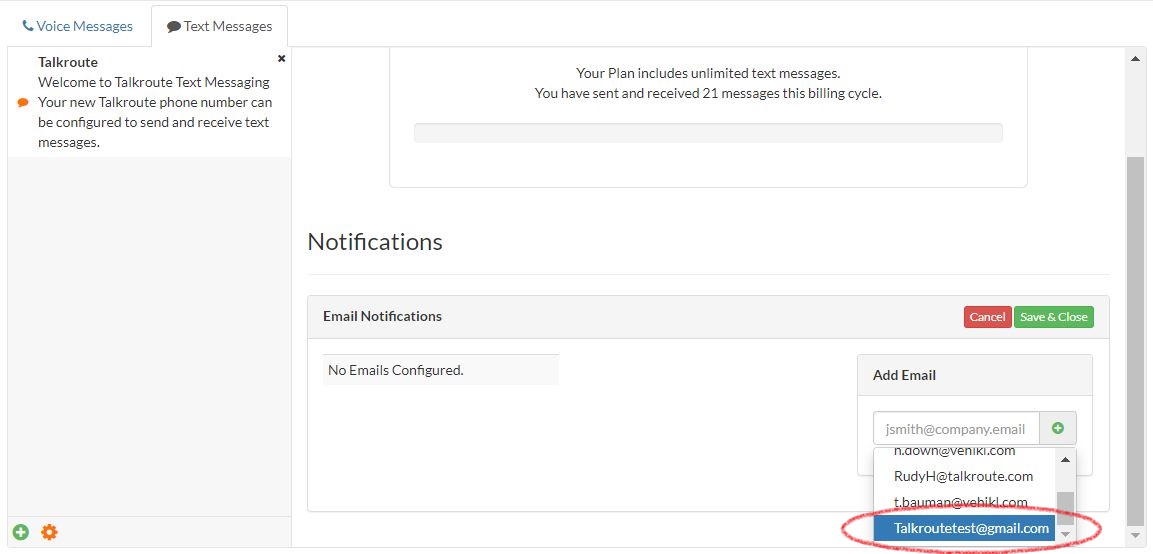 6. Once the email address is selected, click the green (+).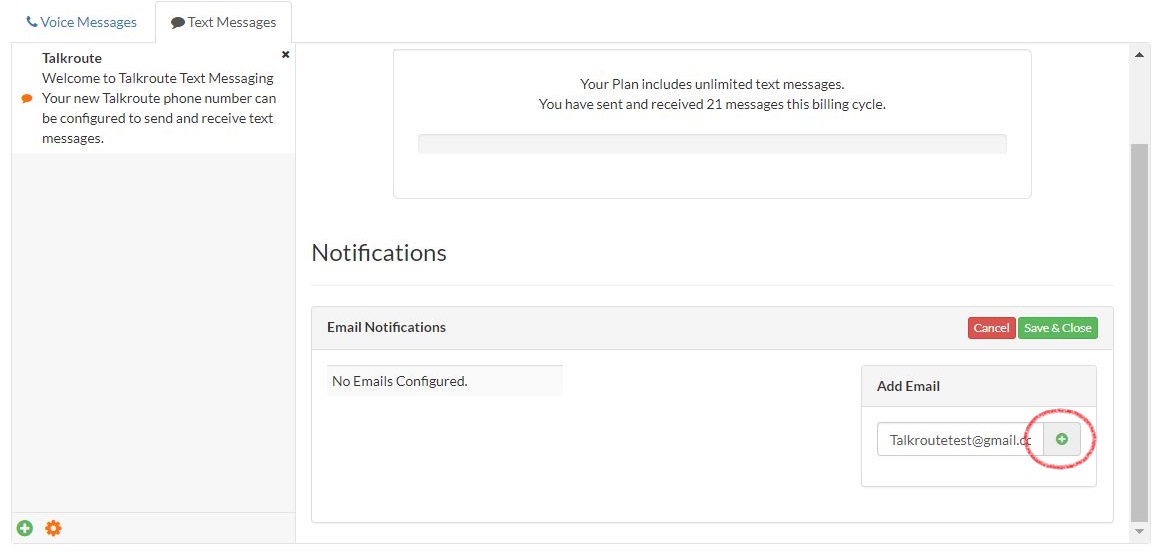 7. This email address is now set up to receive notifications.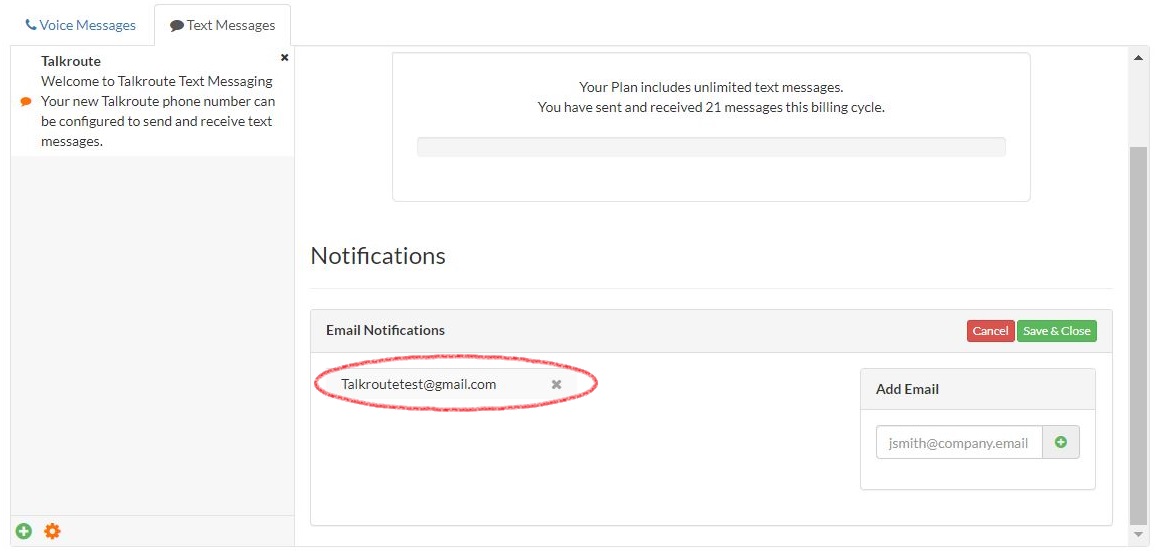 8. Once you have made these selections, click "Save & Close."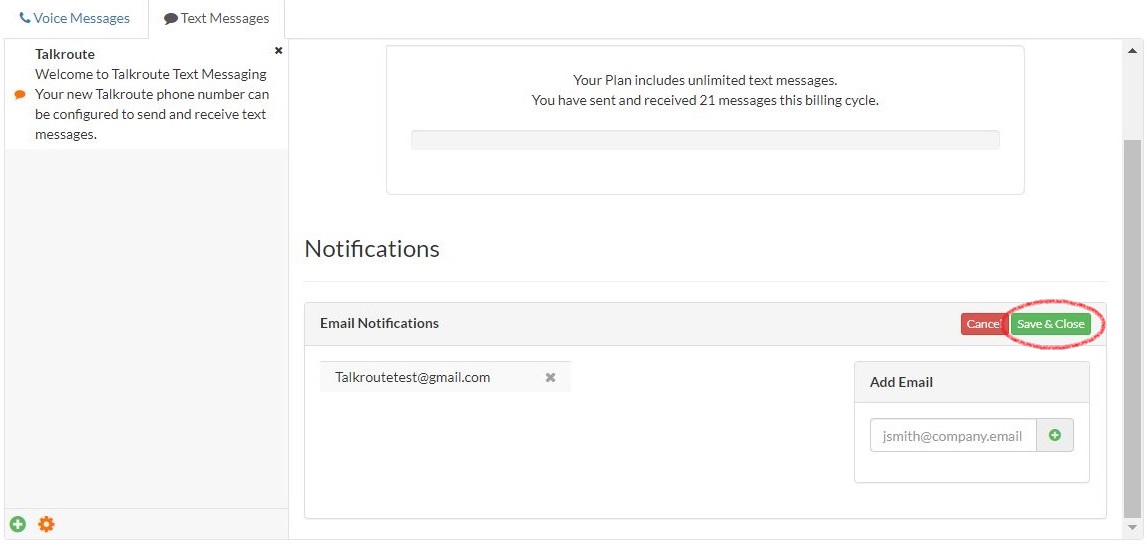 9. You can remove and change the email address at any time. To remove an email address select the (x). To add a new email address repeat steps 5-8.