The Talkroute Web App provides users with the ability to make outbound calls showing their Talkroute Caller ID, receive incoming calls, check Call History, manage Voicemail Messages and Text Messages. To get started with the Web App, please follow the steps below:
Starting with the Web App
1. Click Launch Talkroute by going to https://cp.talkroute.com/login.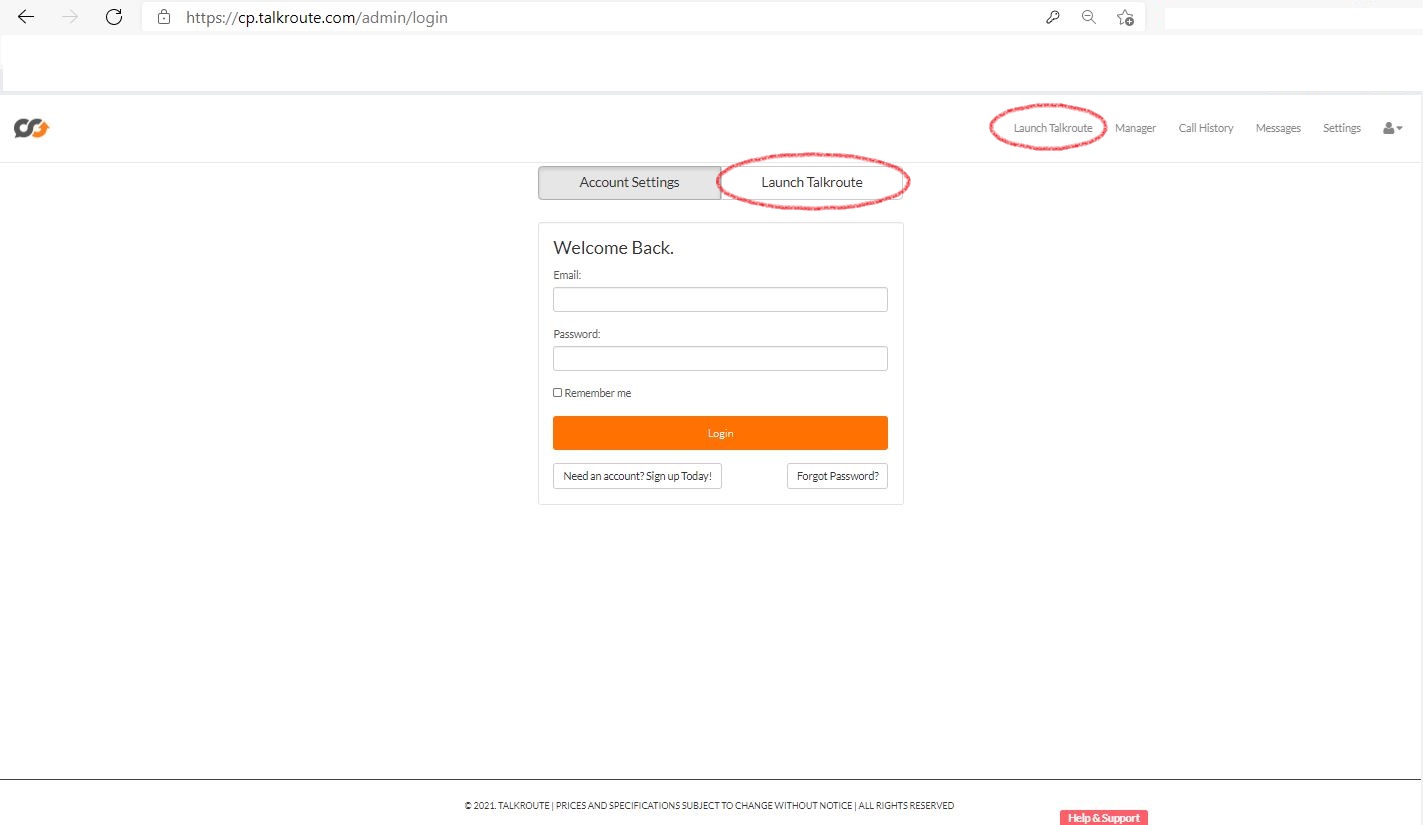 2. Enter your normal Talkroute account login information and click "LOG IN".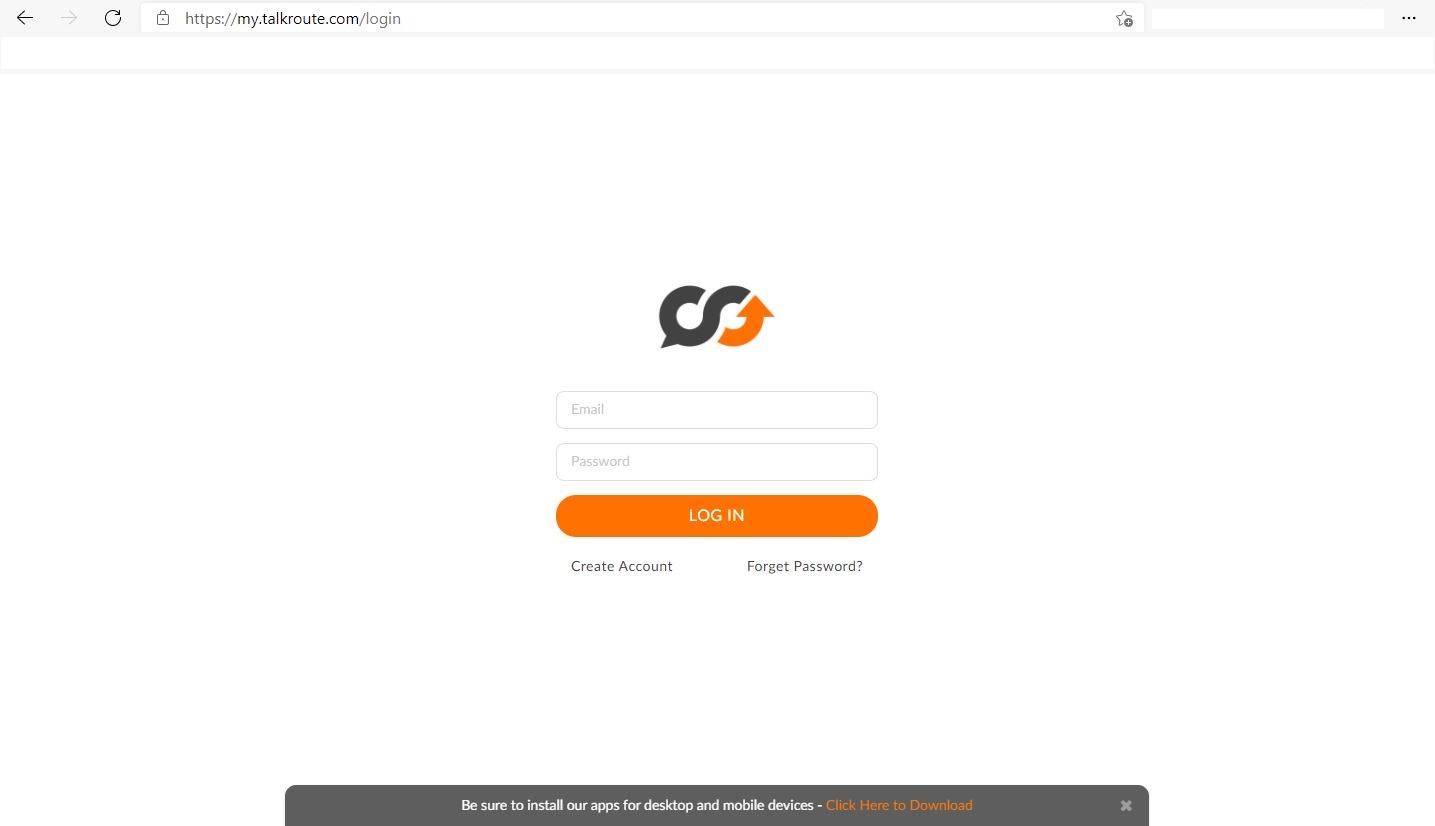 3. A message My Talkroute wants to use your microphone. Click Allow.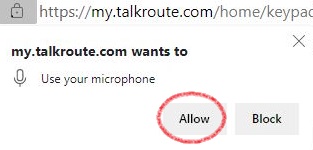 4. A welcome message will come up when first logging in. Click Next to continue.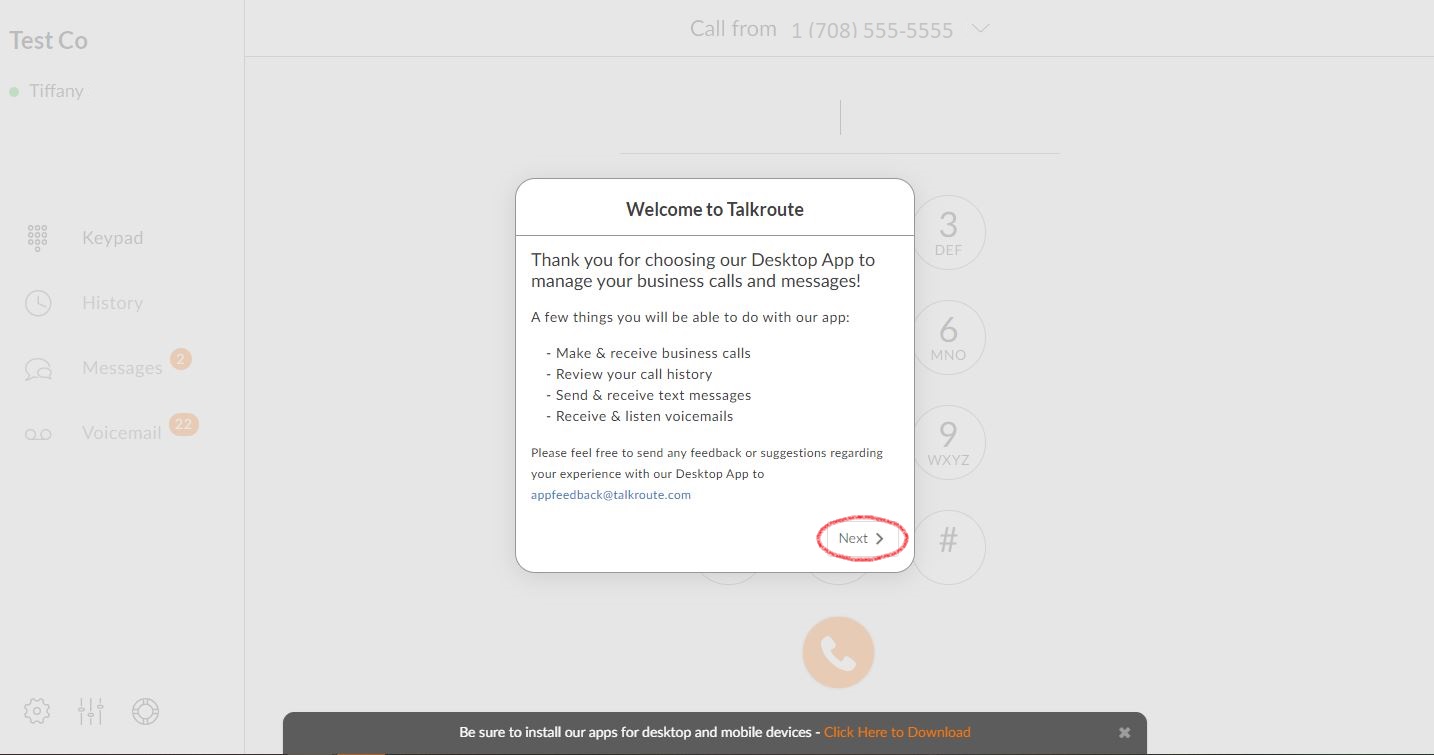 5. Please select the number you would like to display for outgoing calls and new text messages. If text messaging has not been activated for your number, you can select "None" in the outgoing text field. Click Next.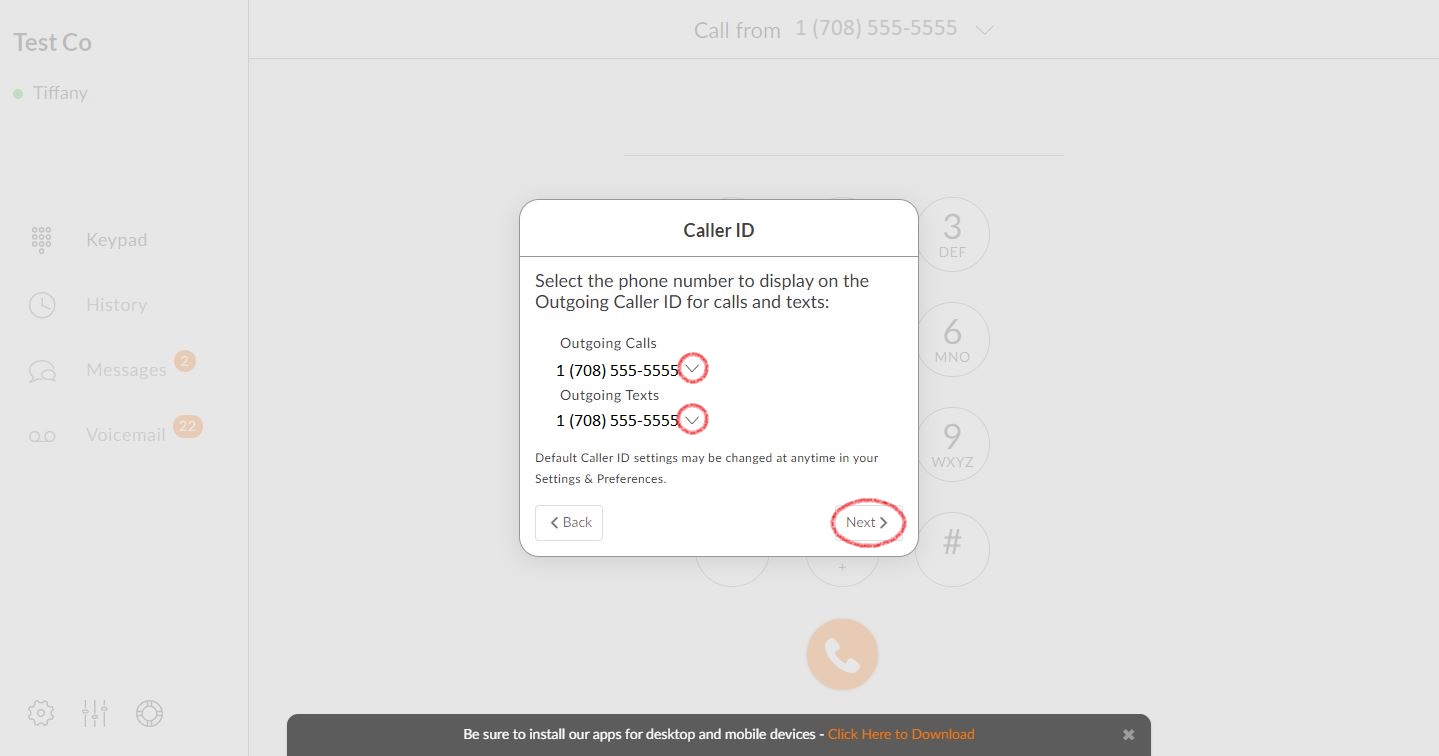 6. Terms & Conditions for 911 and E911 not being supported will need to be accepted. Click Finish.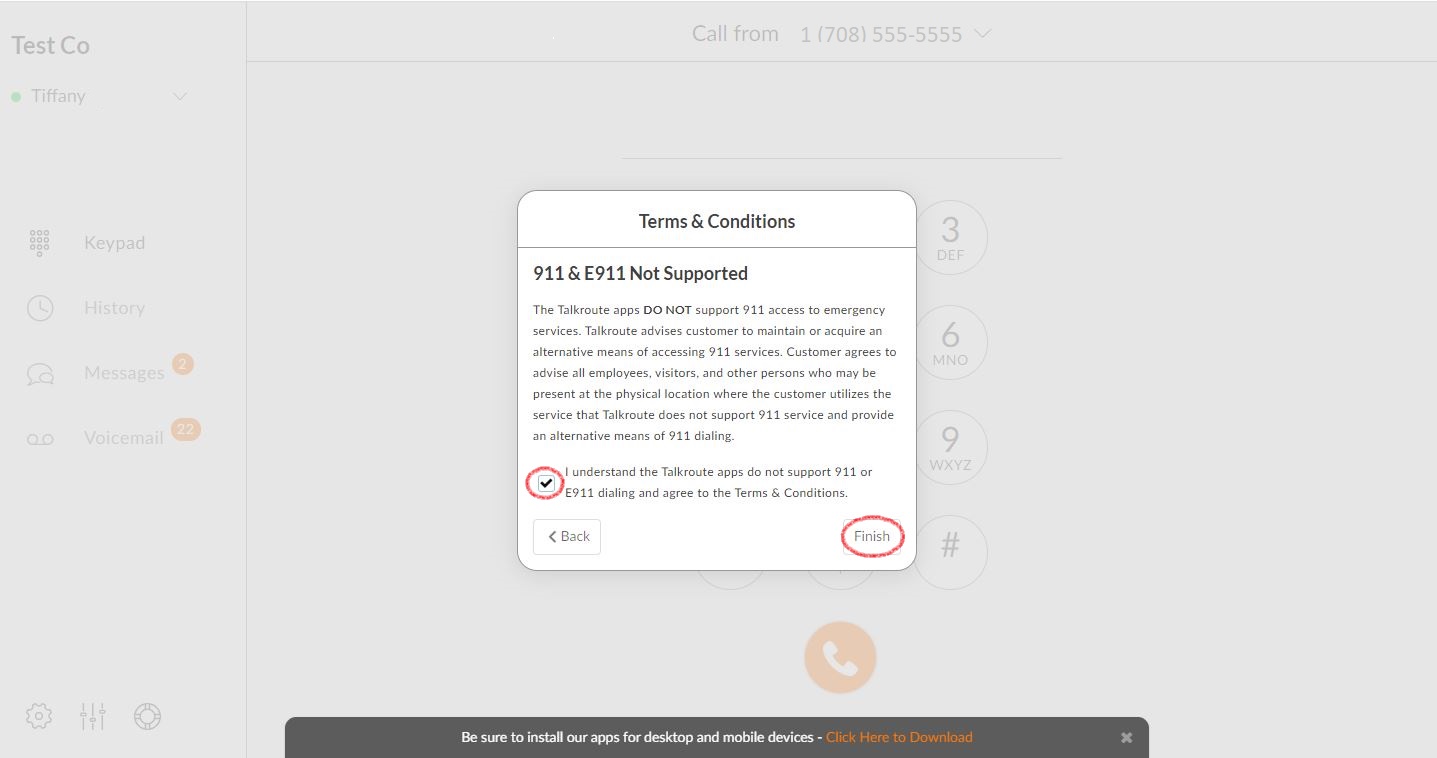 7. After completing the above prompts, you will arrive at the Keypad page where you can make an outgoing call. Before attempting to make a call, click the settings icon on the bottom left side.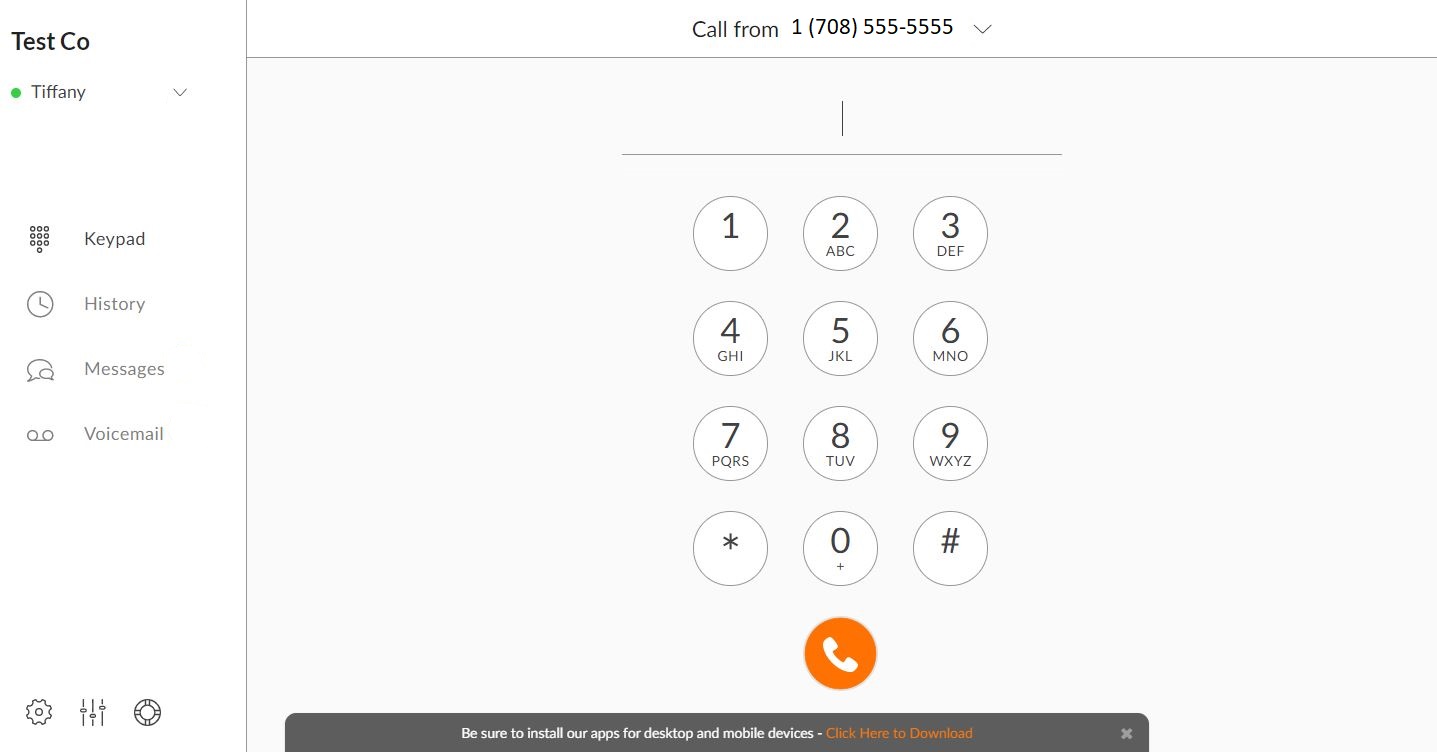 8. Once you are at the Settings & Preferences page, click Notifications & Sounds on the left side. Check your Input and Output devices and perform a quick test for each.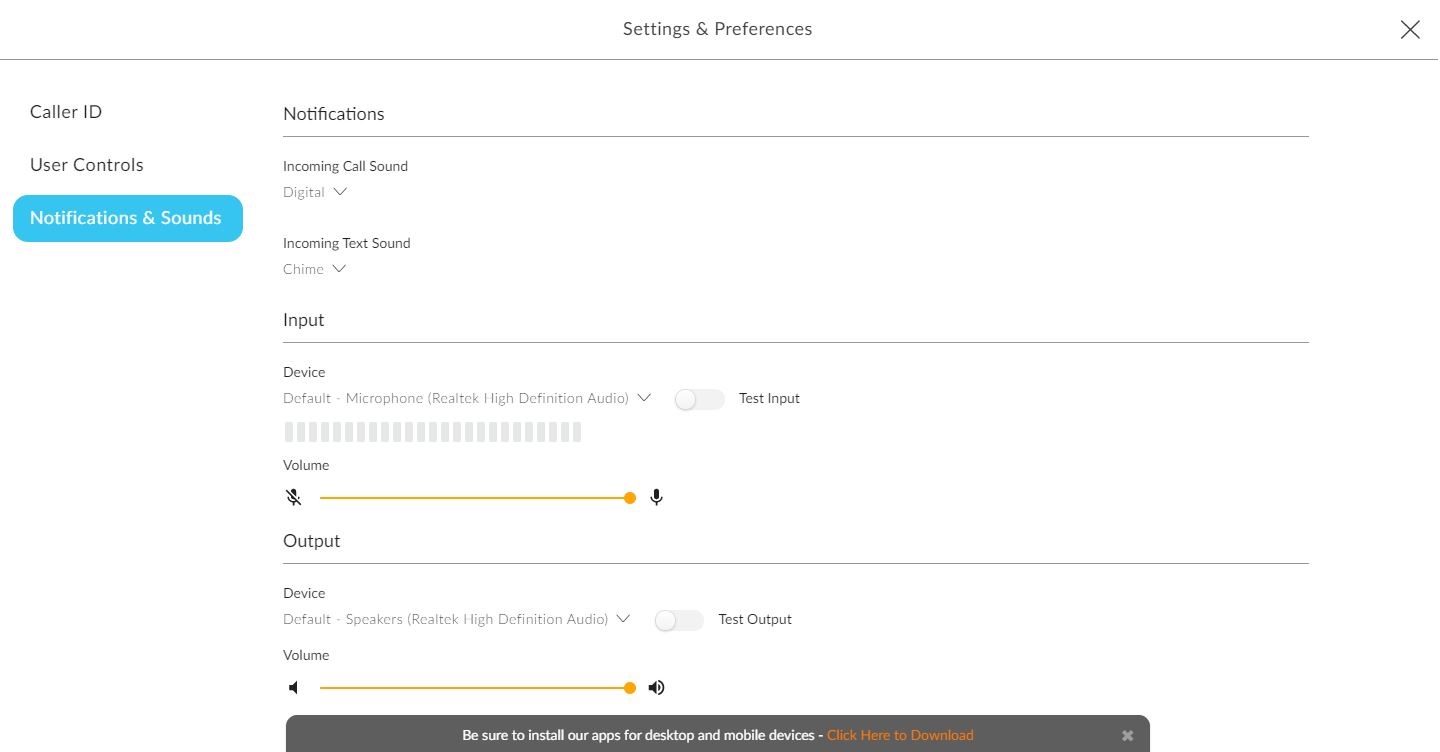 9. After your Input and Output devices have been configured, you will now be able to use the Talkroute Desktop App. Please see the following breakdown on the different Desktop App Pages:
Keypad - Make outgoing and receive incoming phone calls
History - View incoming and outgoing calls on virtual phone numbers and see details for these calls
Messages - Send new outgoing text messages and view incoming text messages
Voicemail - View, listen and manage voicemail messages on your Talkroute voicemail boxes
Settings & Preferences (Gear Icon) - Change outgoing call/text IDs, Notifications, Input/Output devices, and check for app updates
Note: If you have multiple Talkroute numbers, you can quickly change between them by accessing the "settings" screen in the lower navigation bar.

Don't have a Talkroute account?
Click here to try our virtual phone system for free!