The Talkroute desktop app will allow you to make and receive calls with your virtual phone numbers. You will also be able to view the call history, send and receive text messages, and listen to voicemail messages.
To route calls to a Desktop App User, please see our guide here: https://support.talkroute.com/hc/en-us/articles/360042965553-How-to-Route-Calls-to-a-Desktop-App-User
Installing the Talkroute Mac Desktop App
1. Download the Talkroute app from this page here: https://talkroute.com/downloads
2. Navigate to Downloads folder and open Talkroute .dmg file
3. Drag the Talkroute icon to your Application folder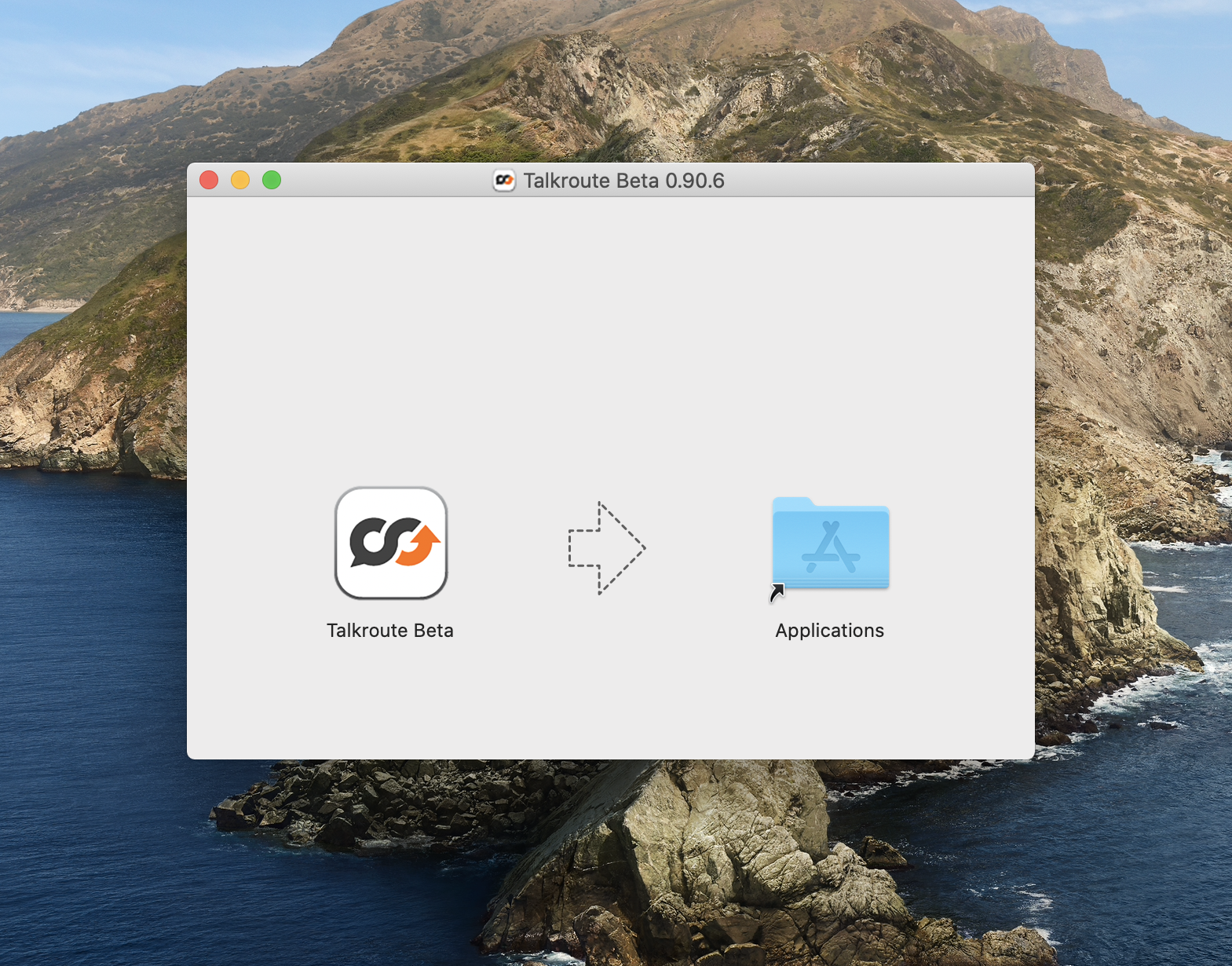 4. Open Launchpad and Click the Talkroute icon to launch Talkroute Desktop App
5. A warning will appear. Click "Open"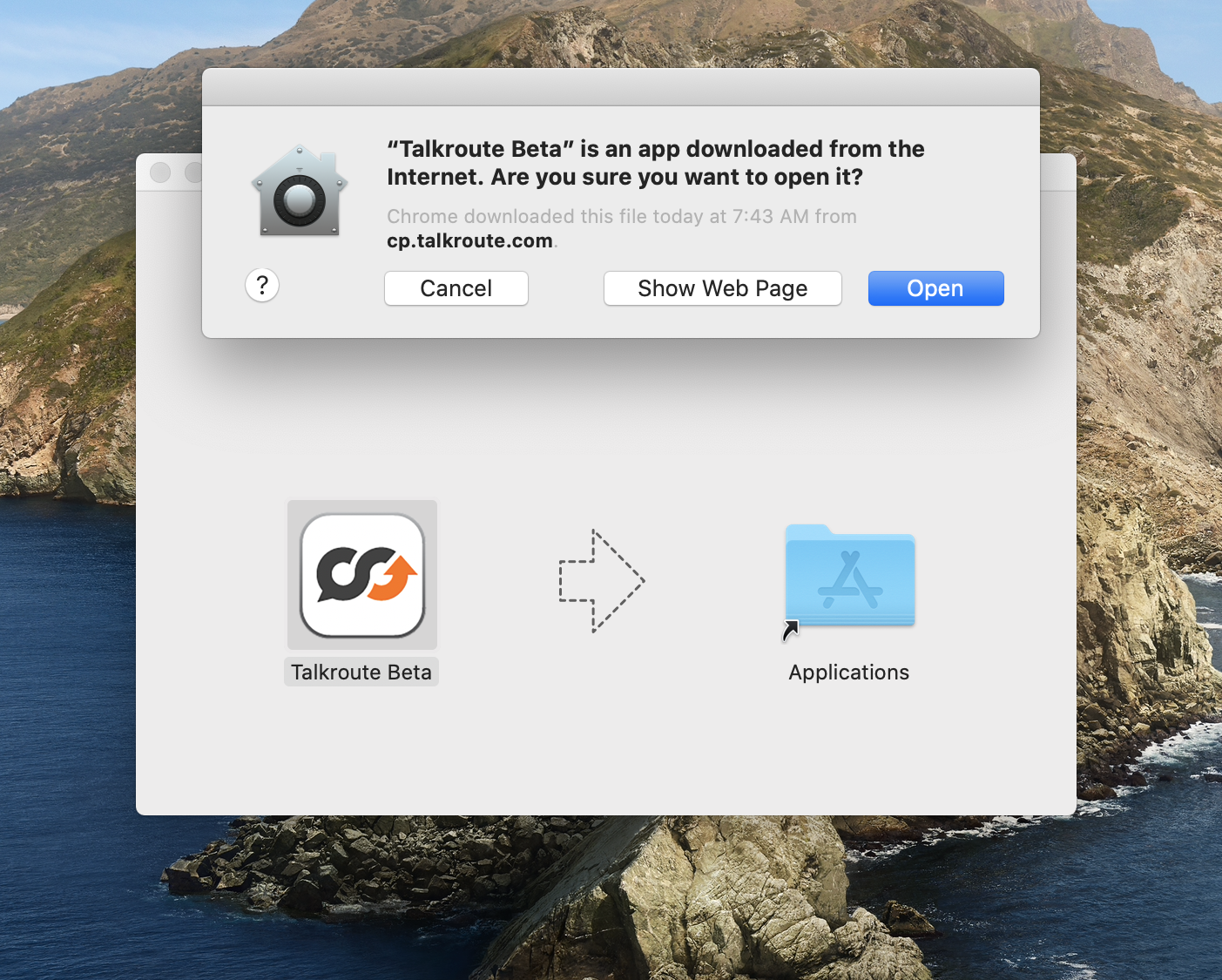 6. Enter your user name and password and click "Log In"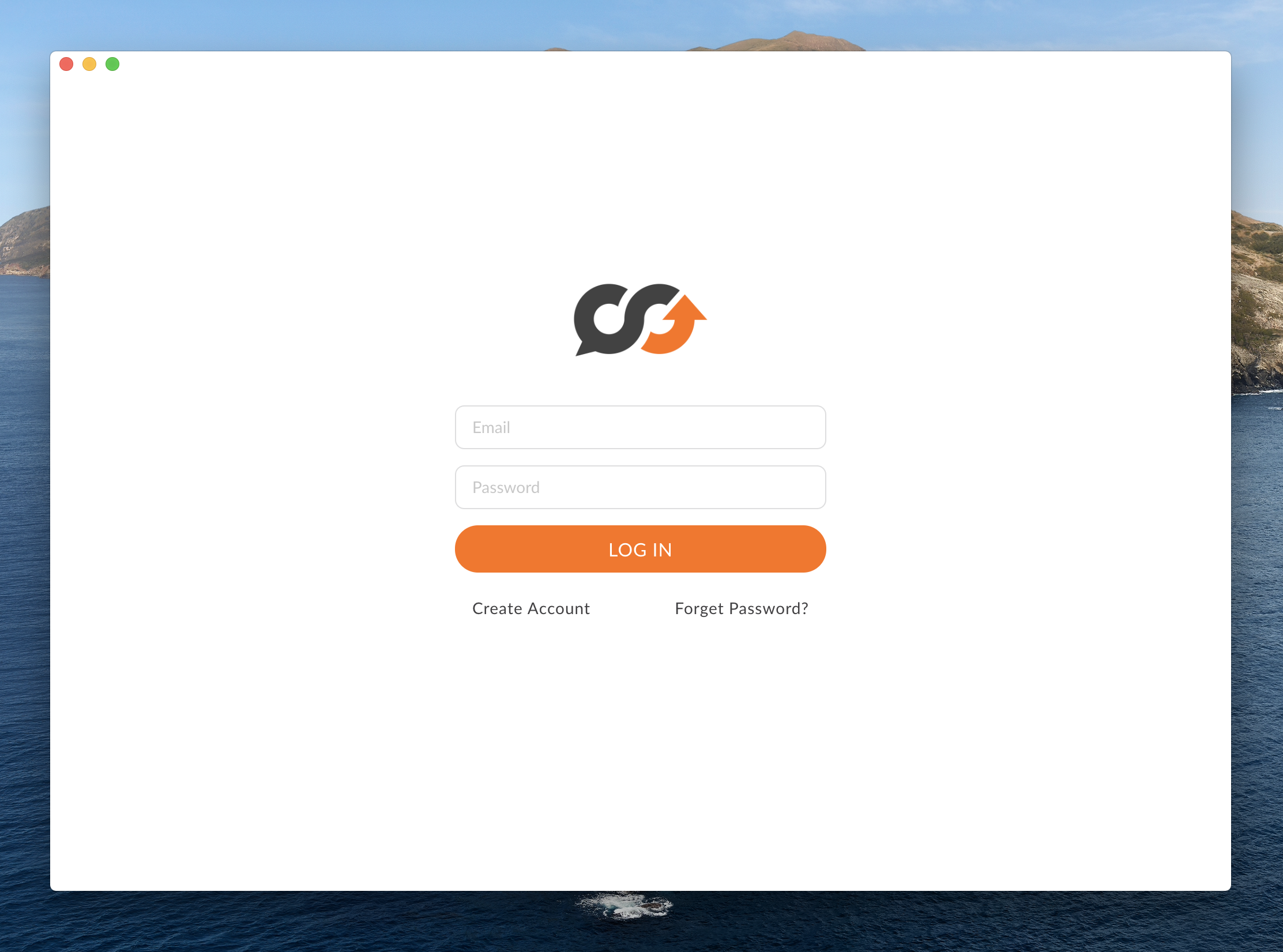 Don't have a Talkroute account?
Click here to try our virtual phone system for free!