Call Recording allows you to enable the recording of live calls for each of your virtual phone numbers. You can listen to incoming or outgoing call recordings via the call history area on the Talkroute website. Our guide on how to enable this feature can be found here:
Enable Call Recording
1. Login to your Talkroute account, navigate to the user icon and click "Account".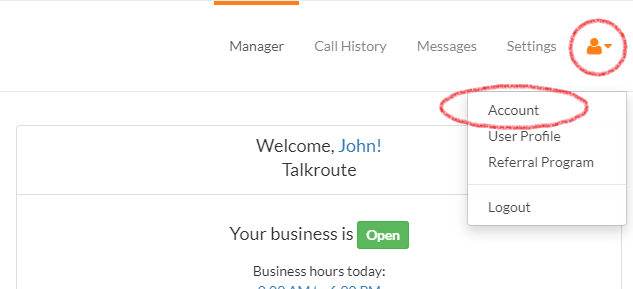 2. Select the Virtual Phone Numbers tab.

3. Select "edit" next to the number you wish to change call recording for.

4. Click the Call Recording On/Off button to turn call recording on for the number.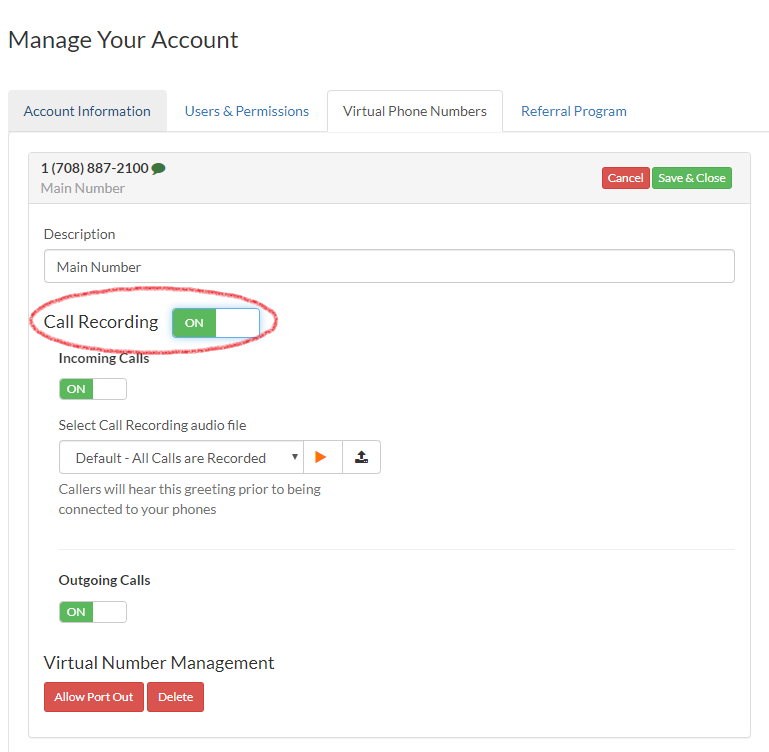 5. Once call recording is turned on, incoming and outgoing call recording will automatically be enabled and our default call recording notification will be selected. Callers will hear your recording message first for any incoming calls. Please click Save & Close once you have made the desired changes.
To customize your own call recording audio file please see this guide here: How to Add Audio Files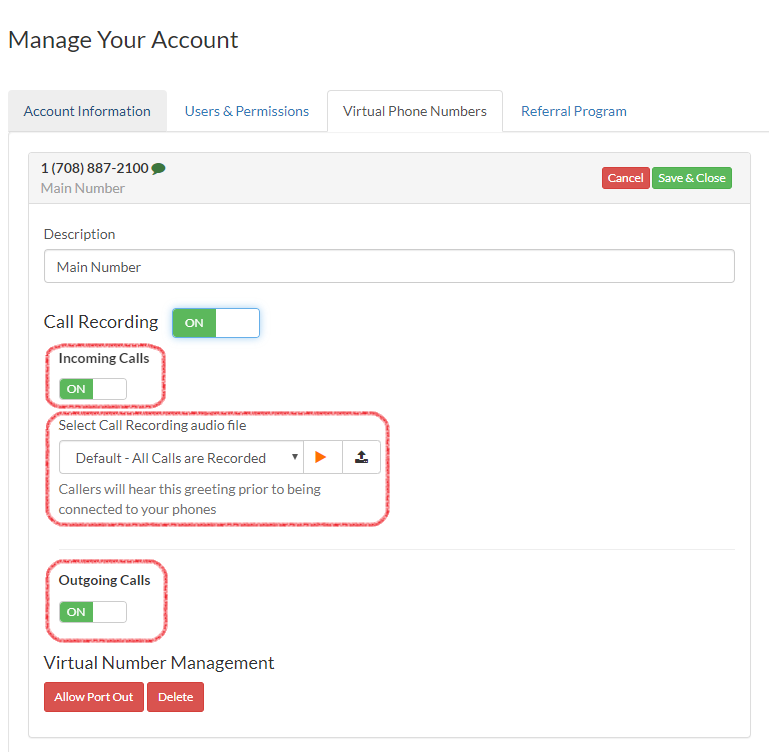 Note: Call recording is legal in all 50 states as long as you follow each state's laws. While some states don't require that both parties give consent that the conversation may be recorded, we recommend that you always follow the two party consent rule in order to make sure you are compliant with every state's laws.
6. Call recordings can be accessed through the call history page.

7. You are also able to download or delete any recordings.

When testing these changes, you must dial your Talkroute Phone Number from a phone number that is NOT listed as a Forwarding Phone Number. If you attempt to call your Talkroute Phone Number from a Forwarding Phone Number, the call will disconnect or outbound dialing will be initiated (if enabled).
Don't have a Talkroute account?
Click here to try our virtual phone system for free!