Virtual phone number labels allow you to attach a familiar name to your numbers so you can more easily identify them in the manager and call history areas. Please see the following guide on how to add labels.
Virtual Phone Number Labels
1. Login to your Talkroute account, navigate to the user icon and click "Account".
2. Select the Virtual Phone Numbers tab.

3. Select "edit" next to the number you wish to change and add a name under the "Description" field.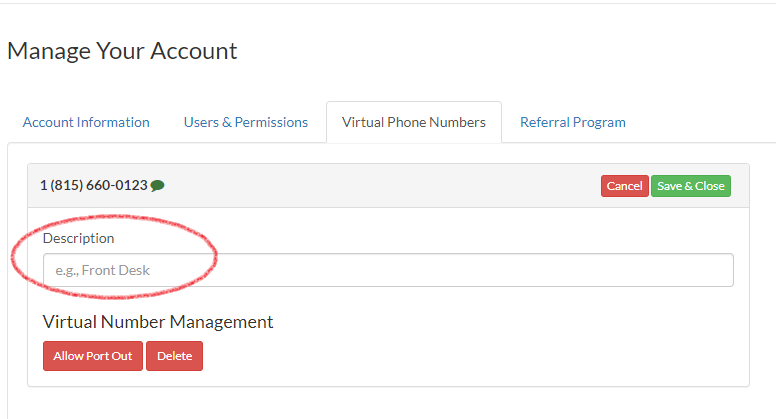 4. Click Save & Close once you have made the desired change.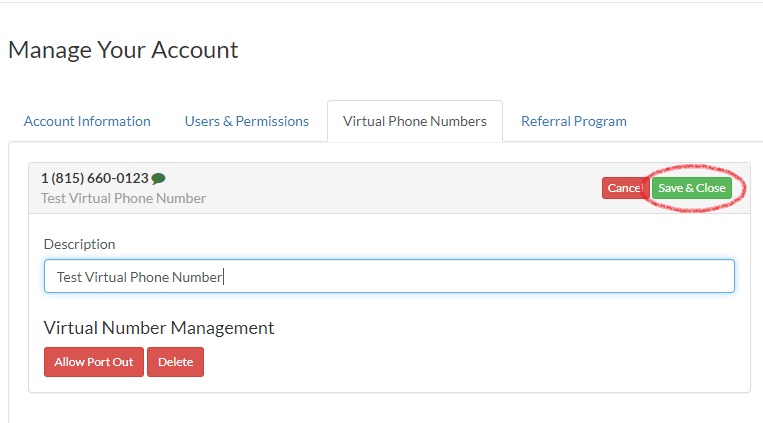 Don't have a Talkroute account?
Click here to try our virtual phone system for free!