Voicemail transcription allows you to see your voicemail messages in a text format. Voicemail transcriptions can be sent as email notifications or they can be checked through the Talkroute website under the messages area. Please see our guide below on how to change this setting:
Enable/Disable Voicemail Transcription
1. Login to your Talkroute account and navigate to the Settings page.

2. Select the Voicemail tab and click the 'edit' button next to the voicemail box you want to change.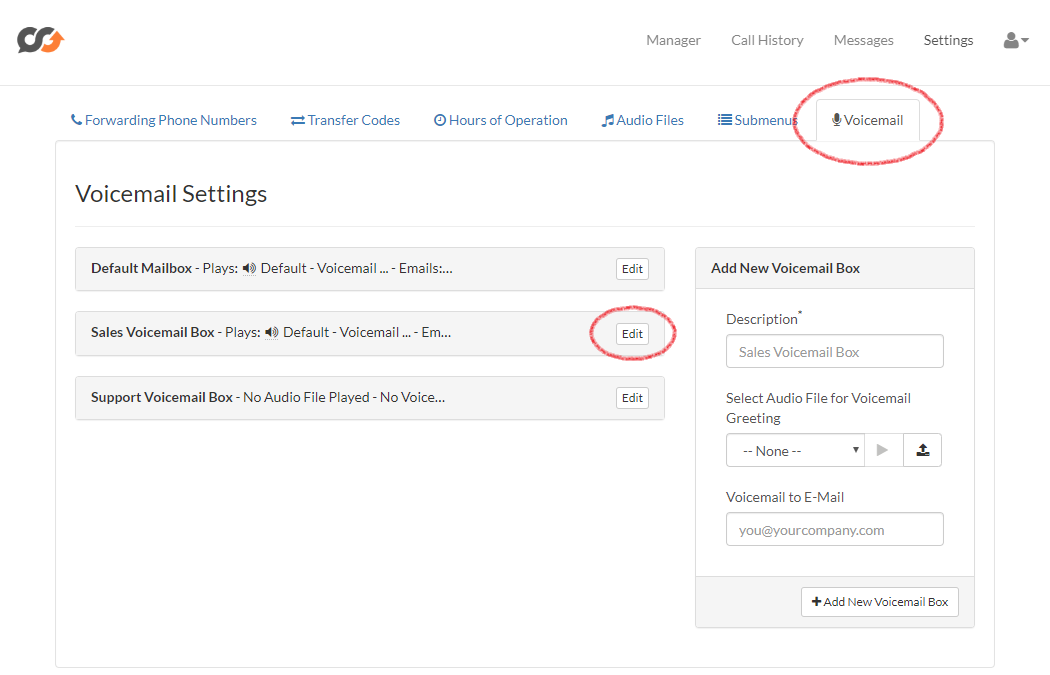 3. To change the transcription settings for the voicemail box click the on/off button next to the setting 'Show Voice Message Transcripts'.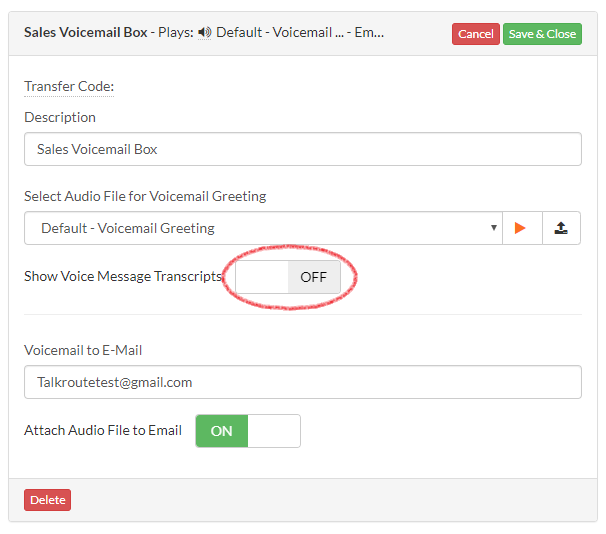 4. Once voicemail transcription is enabled this will also allow you to change the setting 'Show Transcripts in Email'. After you have completed making the changes, please click 'Save & Close'.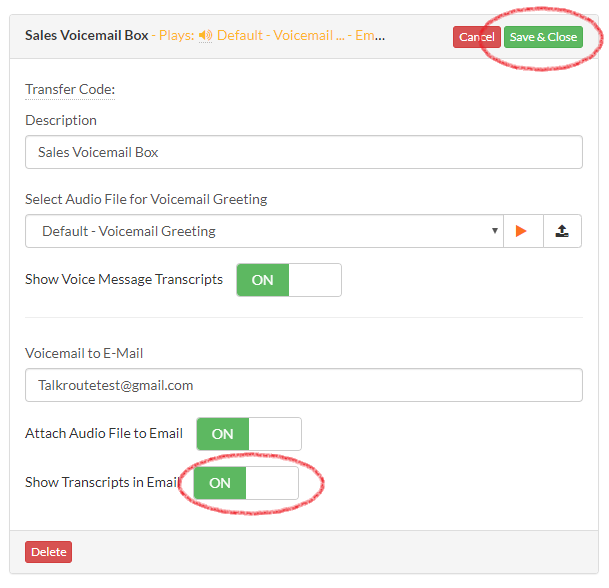 5. After transcription has been enabled a transcript of the voicemail messages will appear on the Talkroute website when clicking play to listen to a voicemail message under the messages page.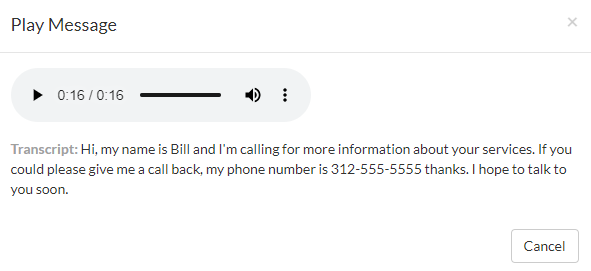 Note: If you wish to send voicemail notification messages to more than one email, simply create a distribution group within your email client and add the distribution group address to the Talkroute Voicemail to Email.
Important note: If you are not receiving your voicemail notifications to your email, this is most likely because your email client is blocking the attachments or sending the emails to spam. Please add voicemail@talkroute.com to your approved recipient list in order to avoid blocked emails.
When testing these changes, you must dial your Talkroute Phone Number from a phone number that is NOT listed as a Forwarding Phone Number. If you attempt to call your Talkroute Phone Number from a Forwarding Phone Number, the call will disconnect or outbound dialing will be initiated (if enabled).
Don't have a Talkroute account?
Click here to try our virtual phone system for free!