Voicemail Boxes store and route your voice messages to the desired email. To delete a Voicemail Box, please save any messages in your box, remove the voicemail box from any settings in the manager or hours of operation area and follow the steps below:
Deleting a Voicemail Box
1. Login to your Talkroute account and navigate to the Settings section.
2. Select the Voicemail tab.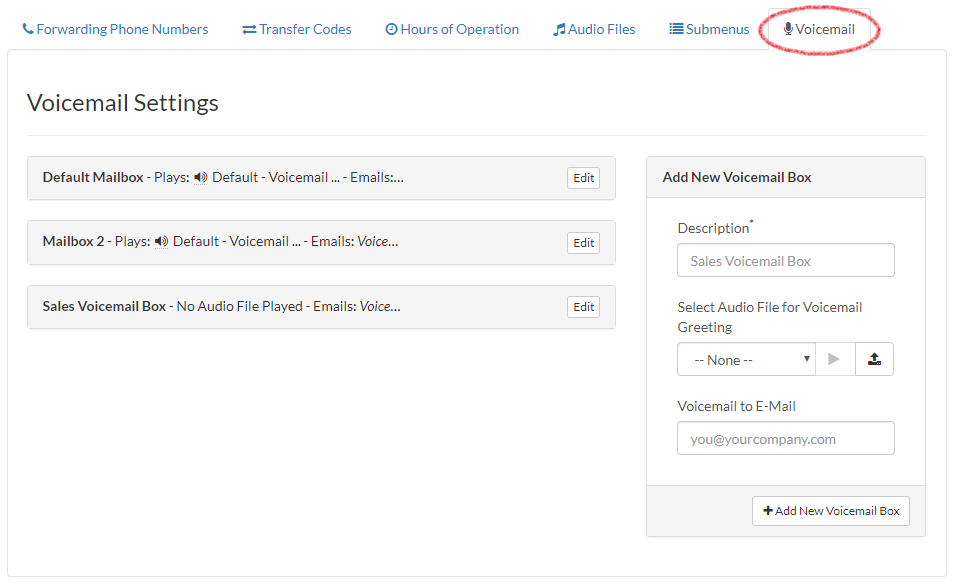 3. Select 'Edit' next to the voicemail box you wish to delete and then click the 'Delete' button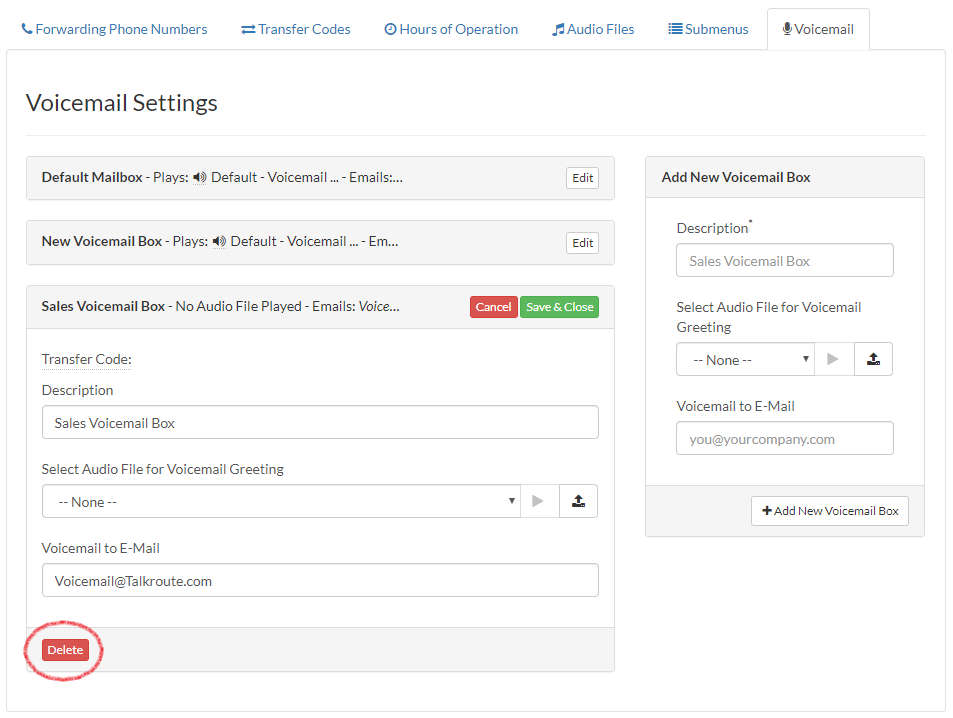 4. A final confirmation pop-up will appear. Look the information over & click 'Yes, delete it'.

When testing these changes, you must dial your Talkroute Phone Number from a phone number that is NOT listed as a Forwarding Phone Number. If you attempt to call your Talkroute Phone Number from a Forwarding Phone Number, the call will disconnect or outbound dialing will be initiated (if enabled).
Don't have a Talkroute account?
Click here to try our virtual phone system for free!