Virtual Number Permissions are the authorized access levels a user has for viewing call history and placing outgoing calls from their Desktop & Mobile apps. The Apps can be downloaded from this page here: https://talkroute.com/downloads
To change permissions for a user or admin, please follow the steps below:
Changing Virtual Number Permissions
1. Login to your Talkroute account and navigate to the Account section by clicking the user icon.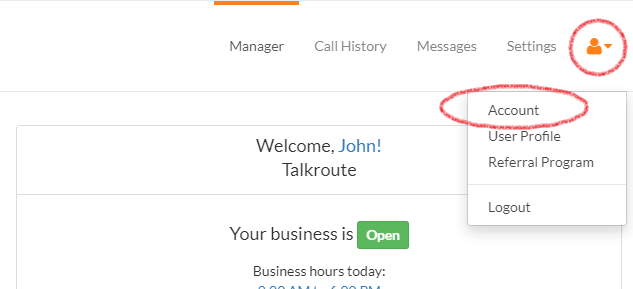 2. Select the Users & Permissions tab.

3. Select the desired User and click "edit".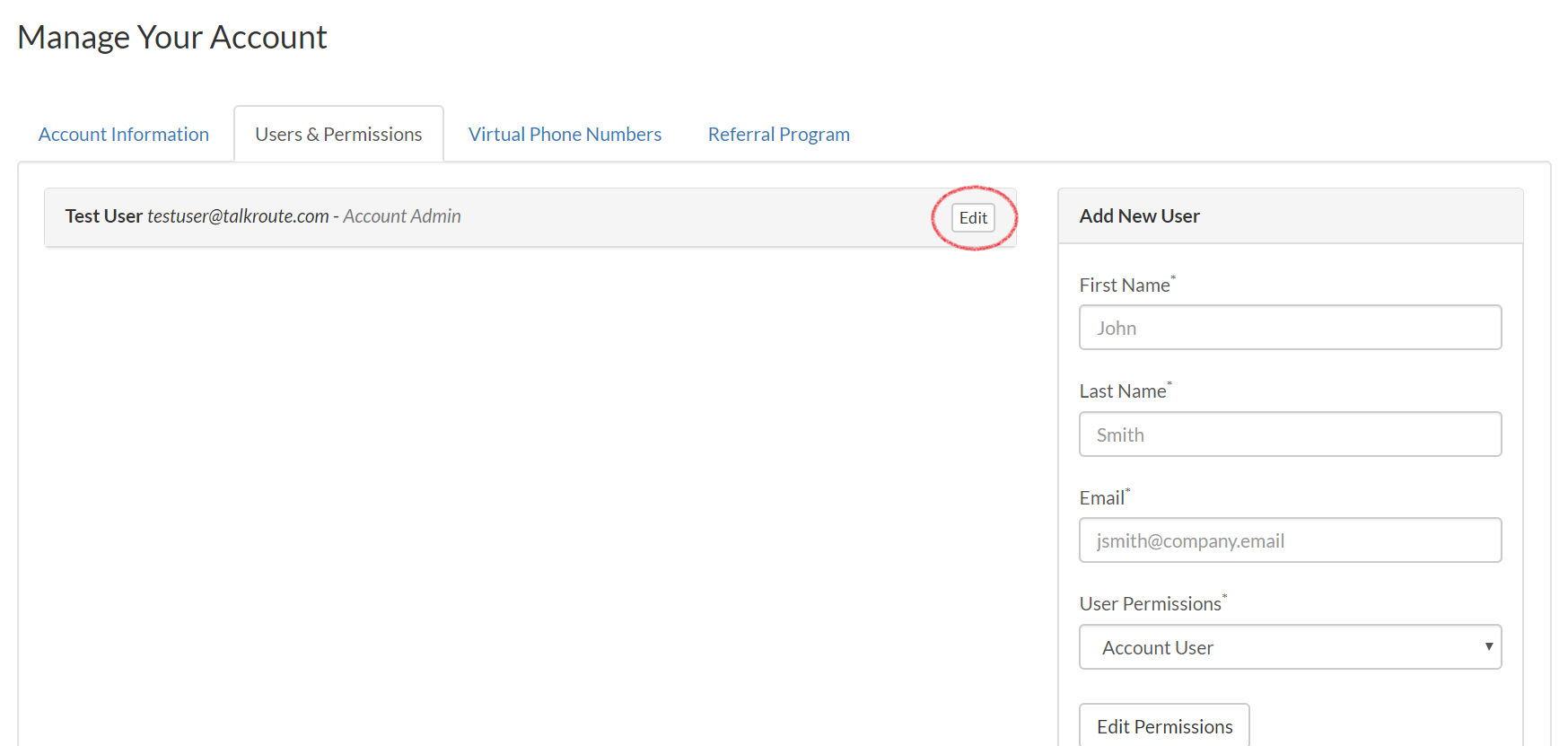 4. Select the "Edit Permissions" button.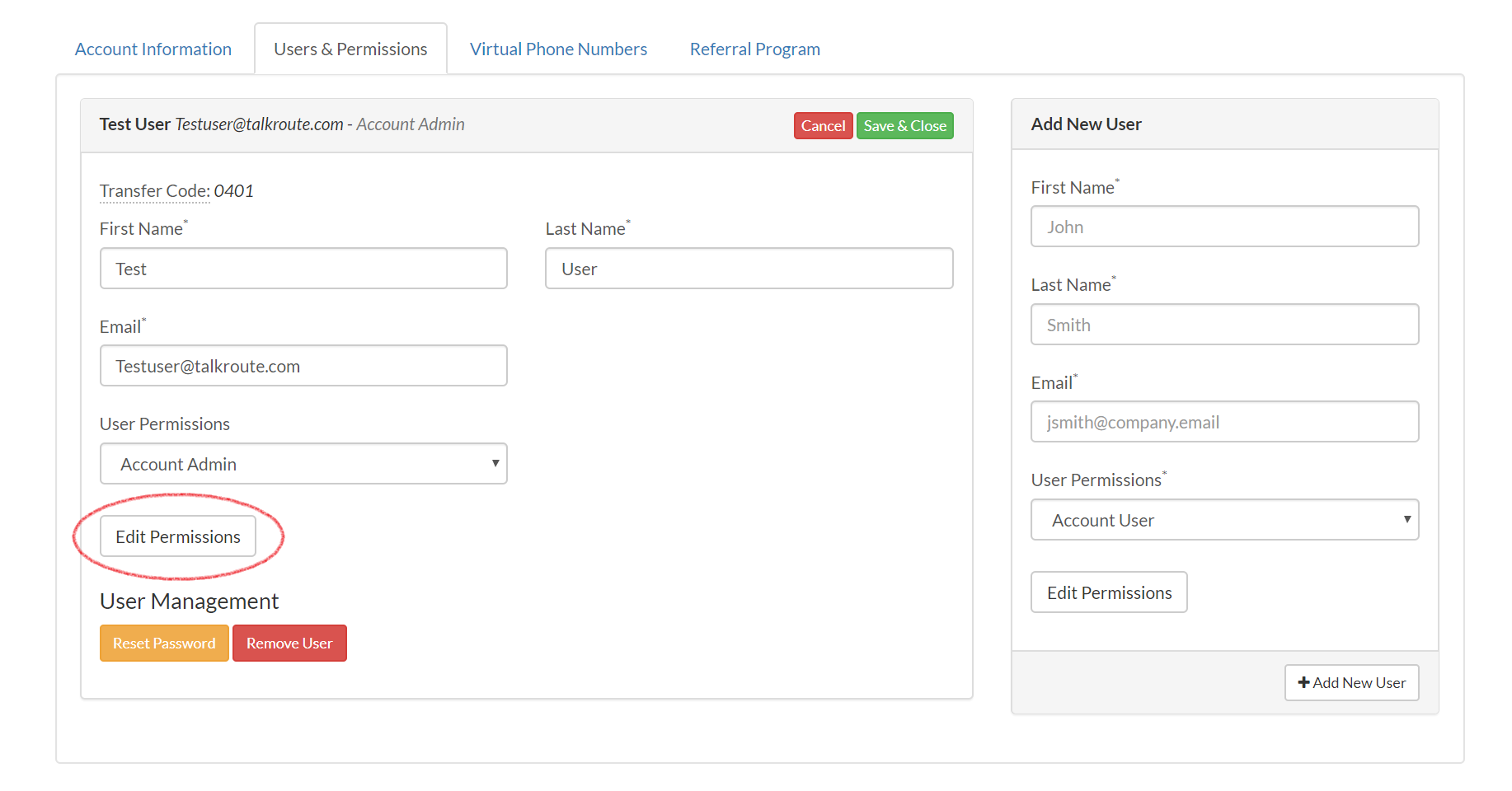 5. Choose the Virtual Numbers tab.elect the desired permission level for each Talkroute phone number and click "Save Permissions".
Number Permission Levels Explained:

Disabled: Users will not be able to place calls or view call history

View Only: Users can only view call history on the virtual phone number

Full Access: Users can view call history and place outgoing calls with the virtual phone number

6. Click "Save & Close".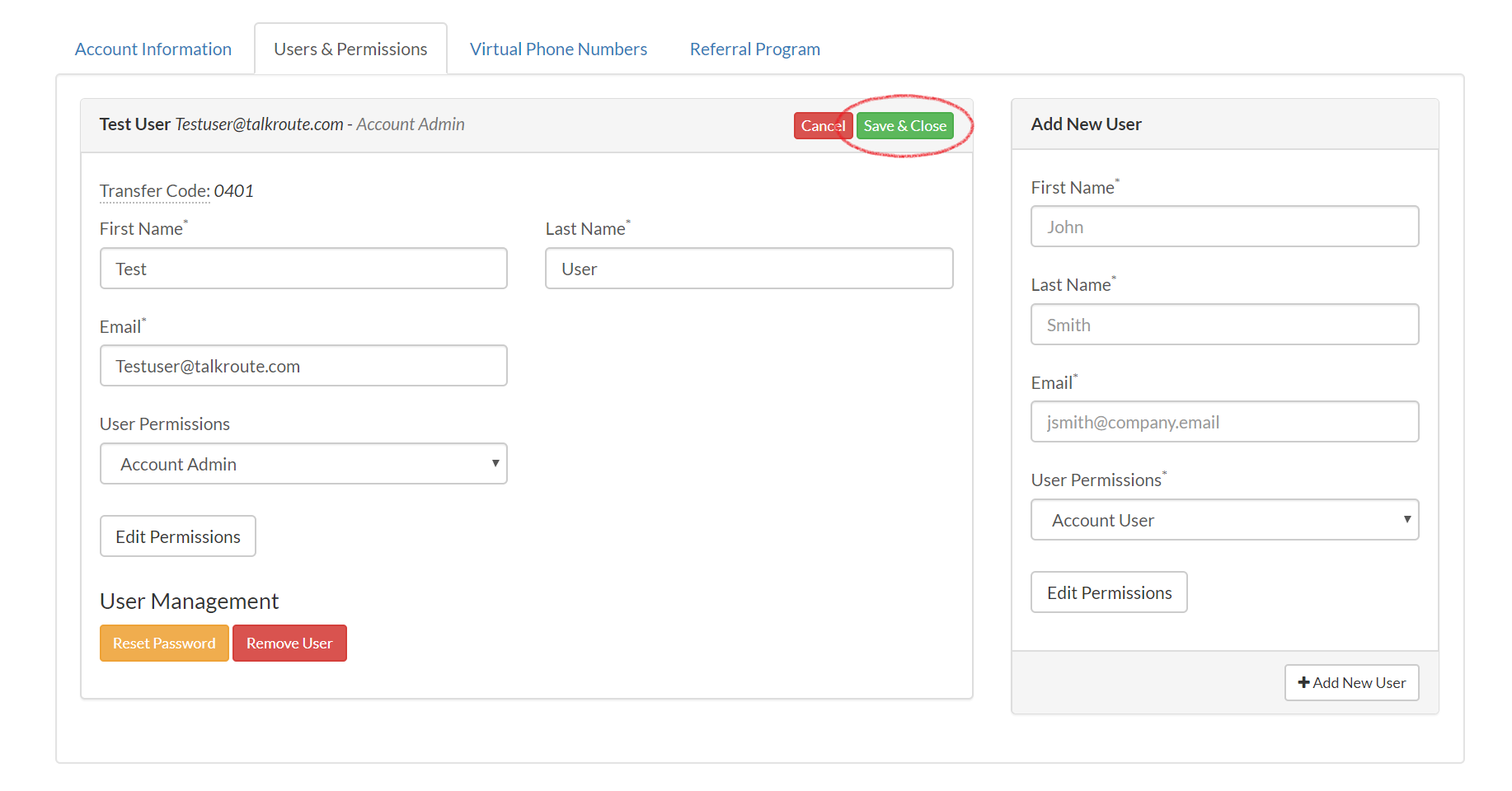 When testing these changes, you must dial your Talkroute Phone Number from a phone number that is NOT listed as a Forwarding Phone Number. If you attempt to call your Talkroute Phone Number from a Forwarding Phone Number, the call will disconnect or outbound dialing will be initiated (if enabled).
Don't have a Talkroute account?
Click here to try our virtual phone system for free!