A Company Directory allows you to list the available 3 or 4 digit extensions to your callers. Callers can then dial the desired extension and be connected directly to that team member or department. To set up a Company Directory, please follow the steps below:
Before adding the Company Directory, be sure the following is completed:
Creating a Company Directory
1. Login to your Talkroute account and navigate to the Manager section.

2. Navigate to the Call Menu section and create a menu option by clicking the "Add New Menu Option" button.

3. Select the desired option number, Description (e.g. "Company Directory"), and select the "Choose where to route incoming calls" drop-down and choose "Go to Other Destination".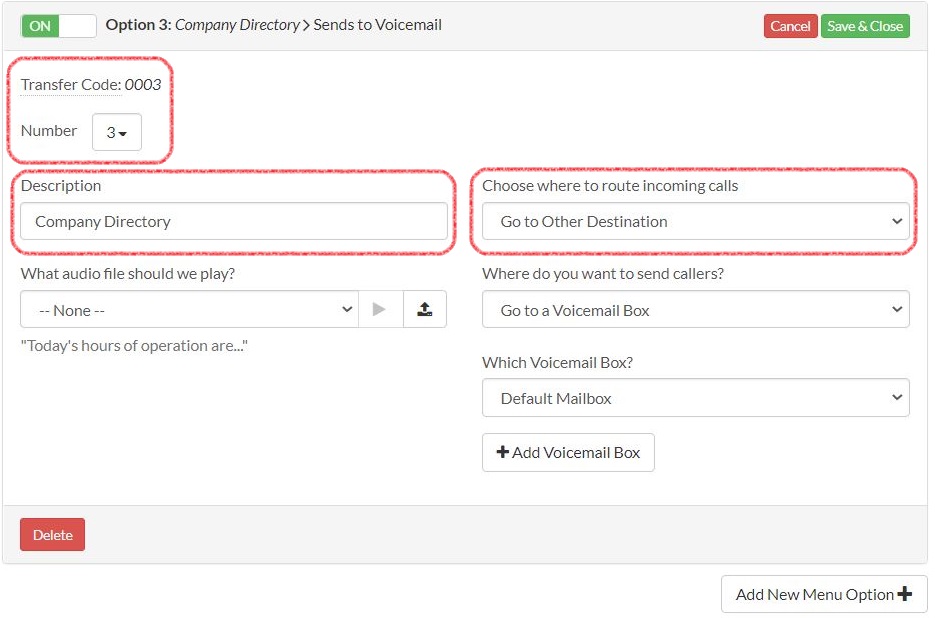 4. Select the desired audio file from the "What audio file should we play?" drop-down and choose the desired destination from the "Where do you want to send callers?" drop-down.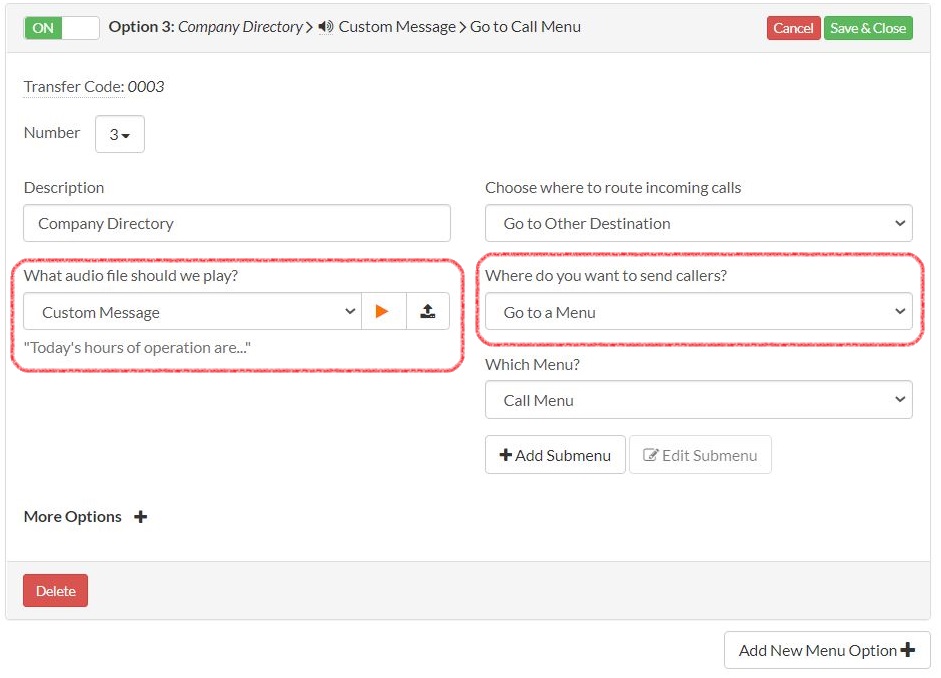 5. Expand the "More Options" section and select the "Allow dialing of extensions during greeting?" drop-down and choose "Yes, allow callers to dial extensions". Once you have made these selections, click "Save & Close".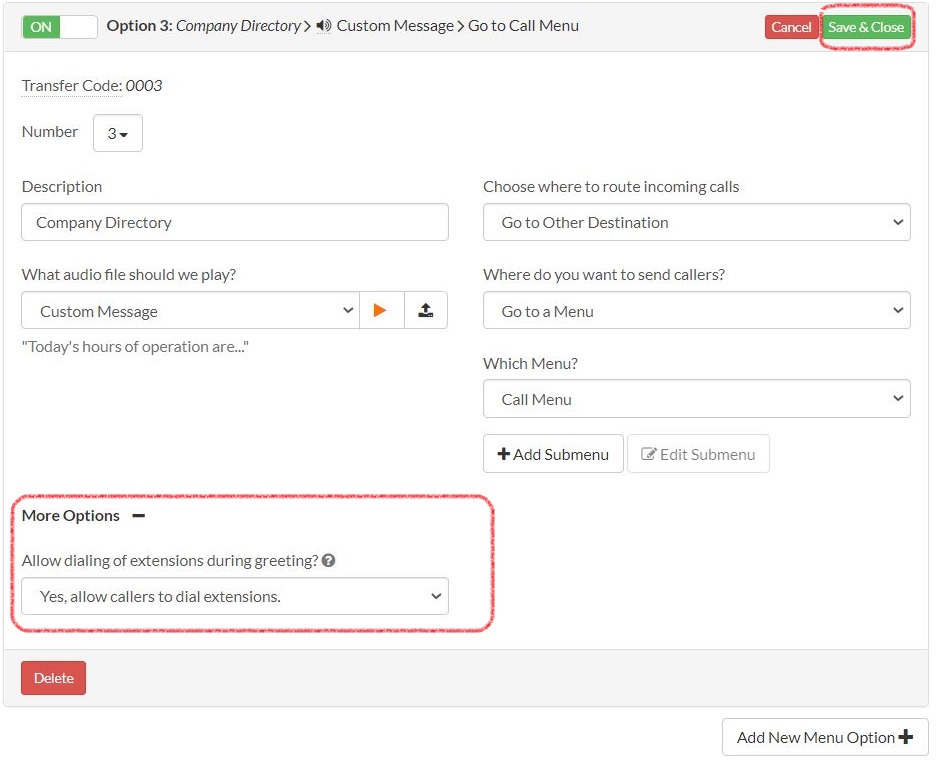 6. The new Menu Option is ready for use and will show a route summary containing the destination.

When testing these changes, you must dial your Talkroute Phone Number from a phone number that is NOT listed as a Forwarding Phone Number. If you attempt to call your Talkroute Phone Number from a Forwarding Phone Number, the call will disconnect or outbound dialing will be initiated (if enabled).
Don't have a Talkroute account?
Click here to try our virtual phone system for free!