Text Message Blocking provides you with the ability to block unwanted messages to your Talkroute Phone Number(s). To block unwanted text messages, please follow the steps below:
Blocking Numbers Under Text Messages
1. Login to your Talkroute account and navigate to the Messages section.

2. Select the Text Messages tab.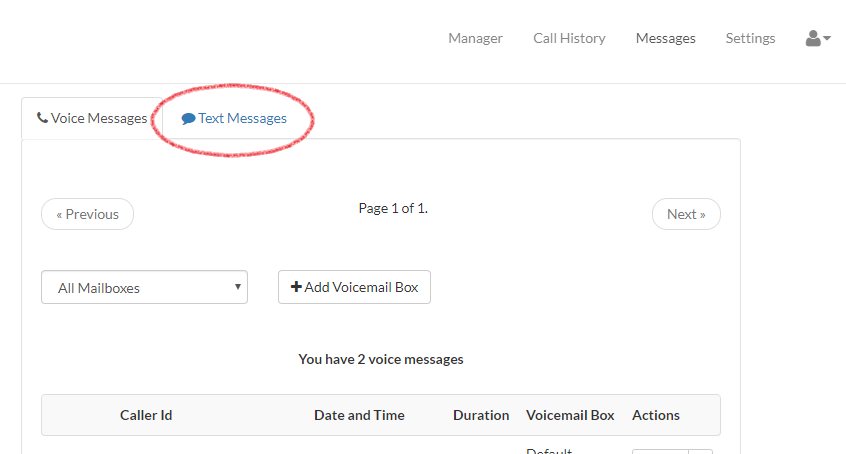 3. To enable text message blocking for a given phone number, select the 'Options' dropdown & click 'Block'.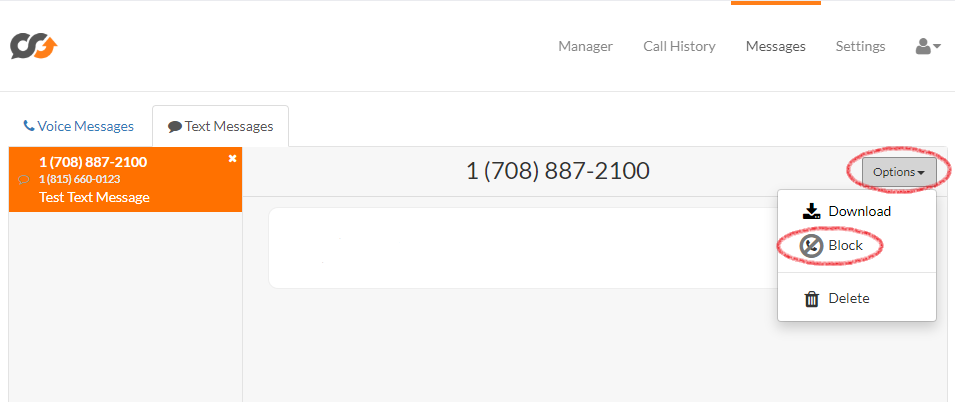 4. A pop-up will appear to confirm the blocking of the selected phone number. Select "Yes" & the pop-up will automatically close. The number has been successfully blocked.

Note: Blocked numbers can be managed by going to the Call History page and clicking the "Manage Blocked Phone Numbers" button at the bottom.
When testing these changes, you must dial your Talkroute Phone Number from a phone number that is NOT listed as a Forwarding Phone Number. If you attempt to call your Talkroute Phone Number from a Forwarding Phone Number, the call will disconnect or outbound dialing will be initiated (if enabled).
Don't have a Talkroute account?
Click here to try our virtual phone system for free!