While we do not have a direct conference calling feature, we do offer the ability to do call-ins with our meetings feature. You could set up a Talkroute meeting with our desktop or web applications and use the call-in function instead of having the attendees join in with a computer. That would allow anyone with the special call-in number and meeting ID to join.
Meeting Conference
1. Select the Meetings tab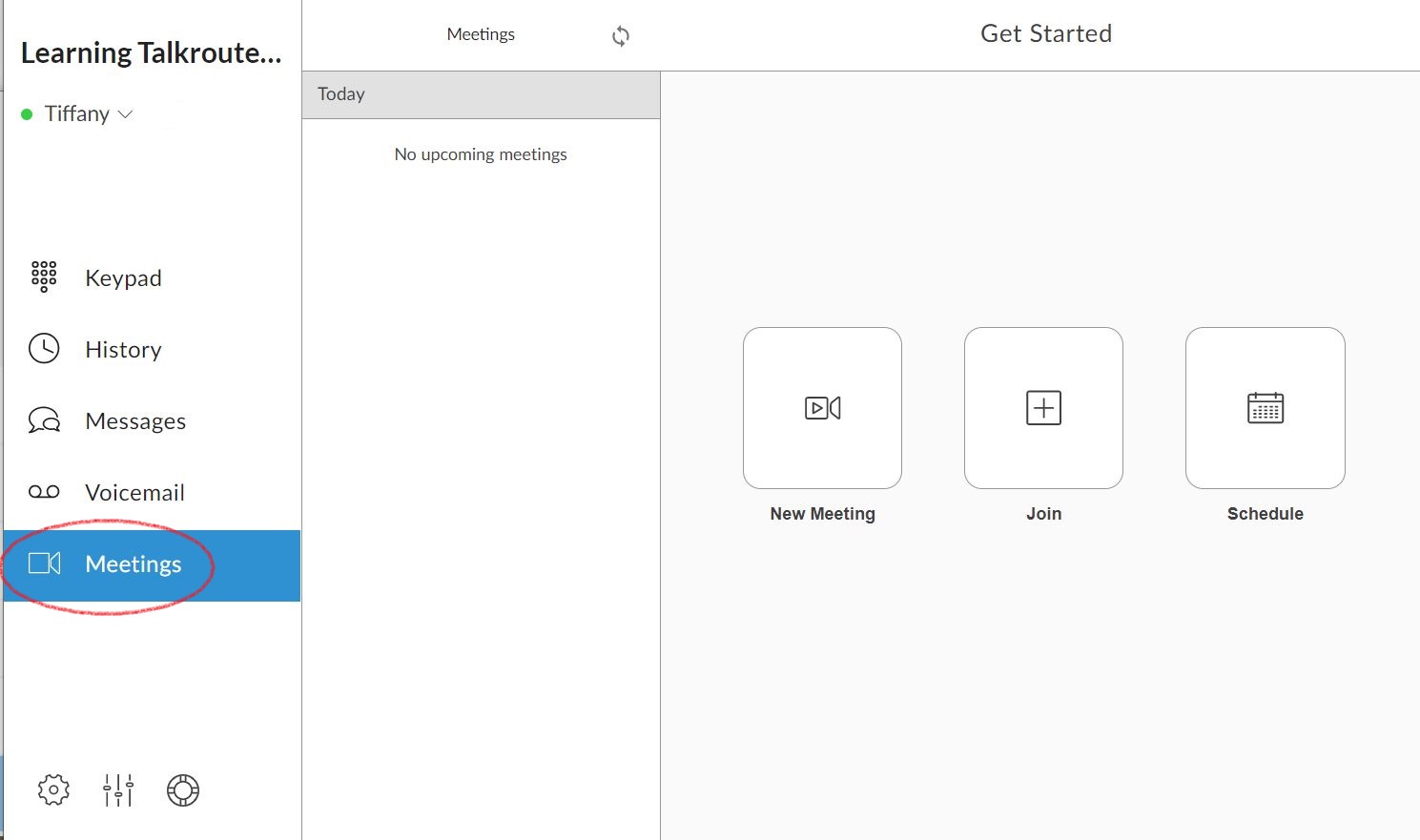 2. Start a New Meeting or Schedule a Meeting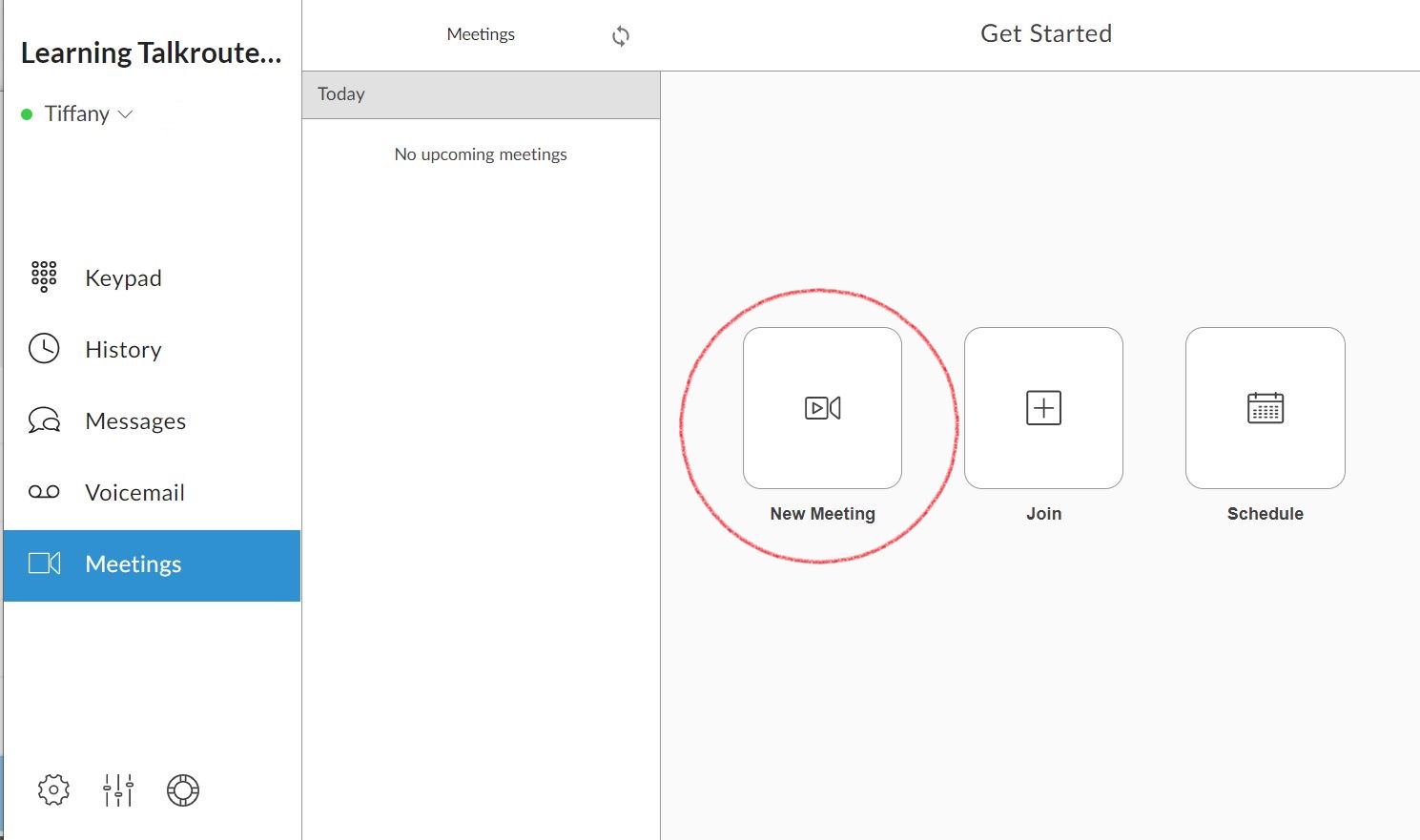 3. Join Audio with Telephone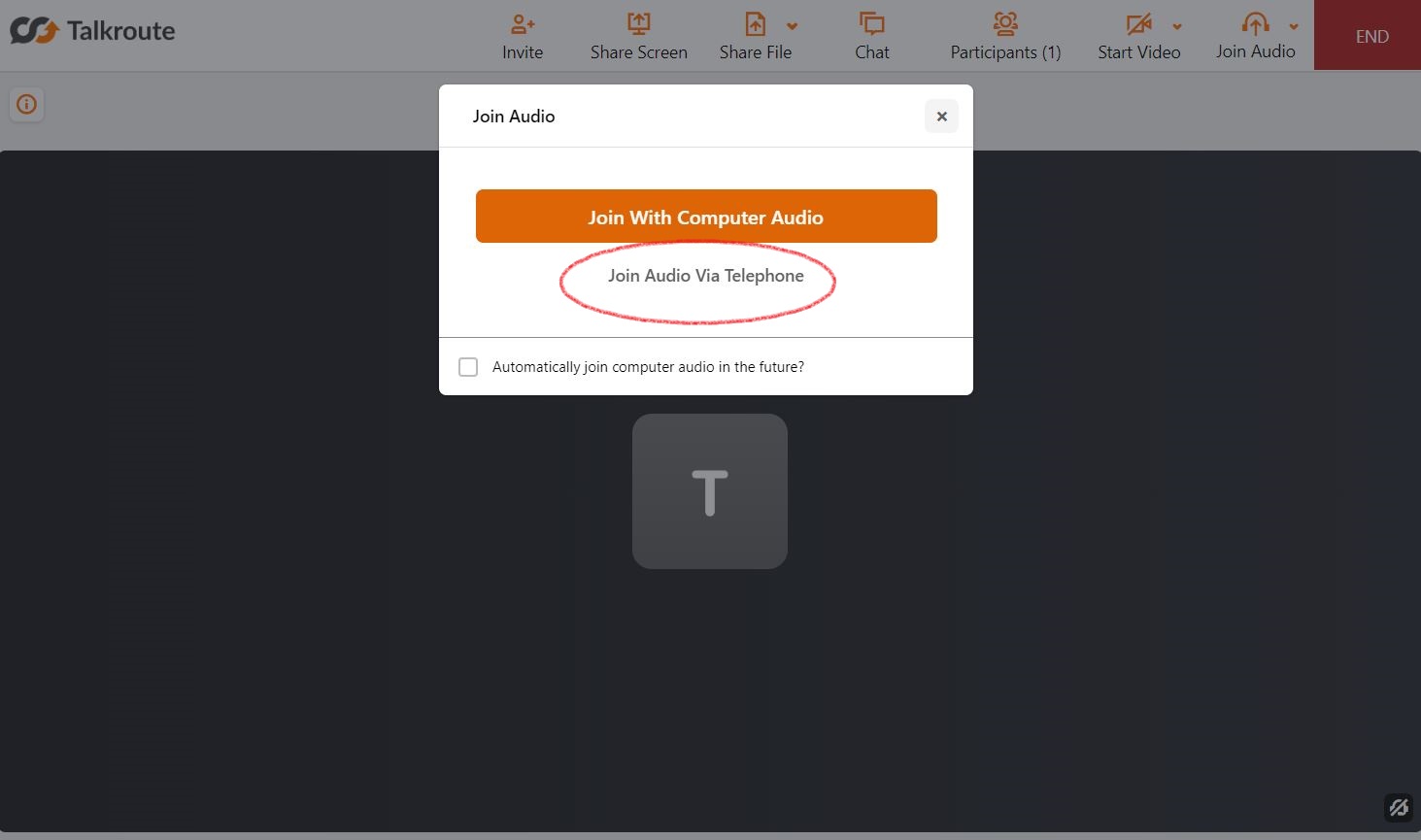 4. This will provide you with a phone number and meeting ID. Simply call the number on the screen, it will prompt you to enter the meeting ID and then press # (pound). After, it will ask for a participant number, since you are not going to be using the video part of the meeting all participants can dial 0 then # (pound)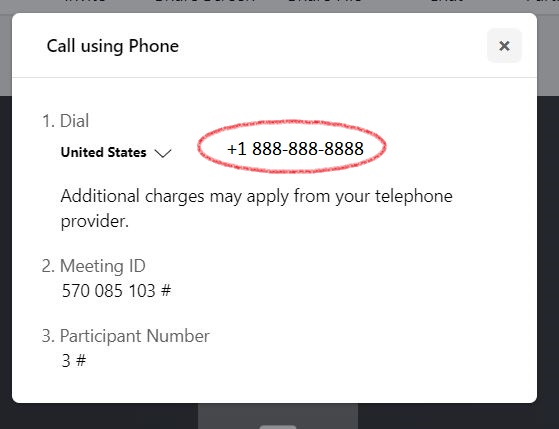 When testing these changes, you must dial your Talkroute Phone Number from a phone number that is NOT listed as a Forwarding Phone Number. If you attempt to call your Talkroute Phone Number from a Forwarding Phone Number, the call will disconnect or outbound dialing will be initiated (if enabled).
Don't have a Talkroute account?
Click here to try our virtual phone system for free!