Video Meetings, also referred to as video conferencing or videotelephony, is a live video-based meeting between two or more participants in different locations using video-enabled devices.
With Talkroute's video meetings, each of your users can host or join meetings with up to 100 participants. Additionally, your meeting participants can share their screen, show files, use whiteboards for annotation, and collaborate via chat.
For more information about our video meetings feature and FAQs, please visit this page here: Talkroute Meetings Feature Page
Scheduled Video Meeting
1. Open the Talkroute Web application (my.talkroute.com) or the Talkroute Desktop application (Coming soon).
2. Select Meetings from the navigation panel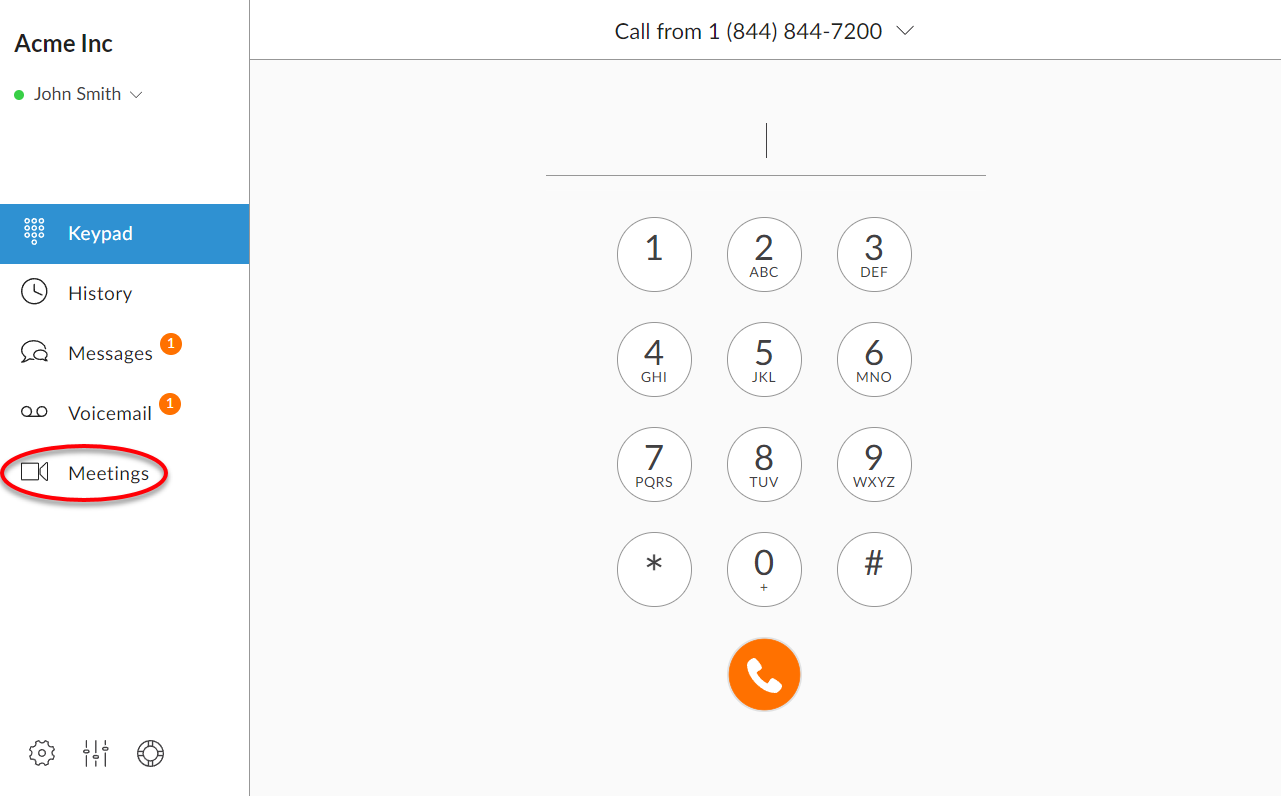 3. Select the schedule button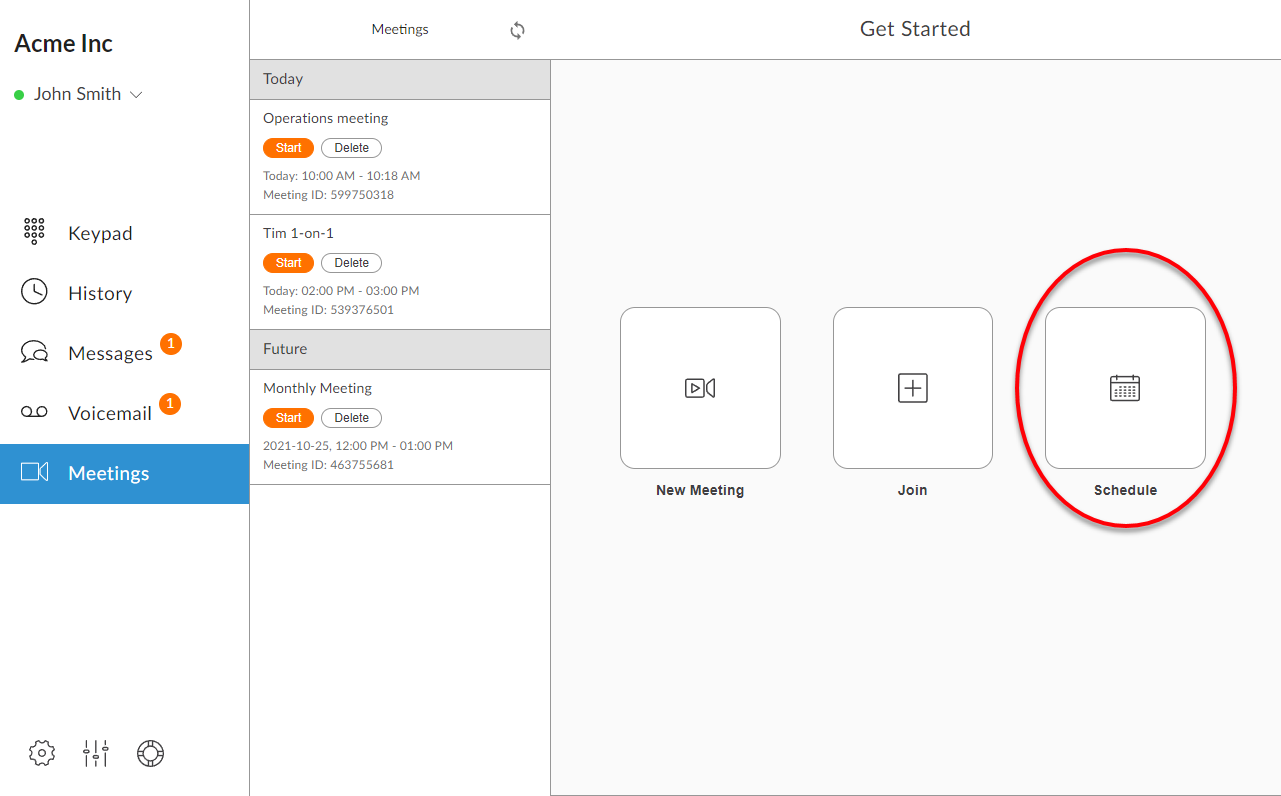 4. Fill out the form provided:
-Meeting Name - The name of the meeting that is shown to all participants
-Meeting Start and End dates/times - Set a date and time that the meeting starts and ends
-Repeat - Set the meeting to repeat on a daily, weekly, or monthly basis
-Add participants - Add others that will be participating in the meeting
-Video Host - Automatically enables video for the meeting host
-Video Participants - Automatically enables video for the meeting participants
-Schedule Button - Schedules the meeting with the information you have filled out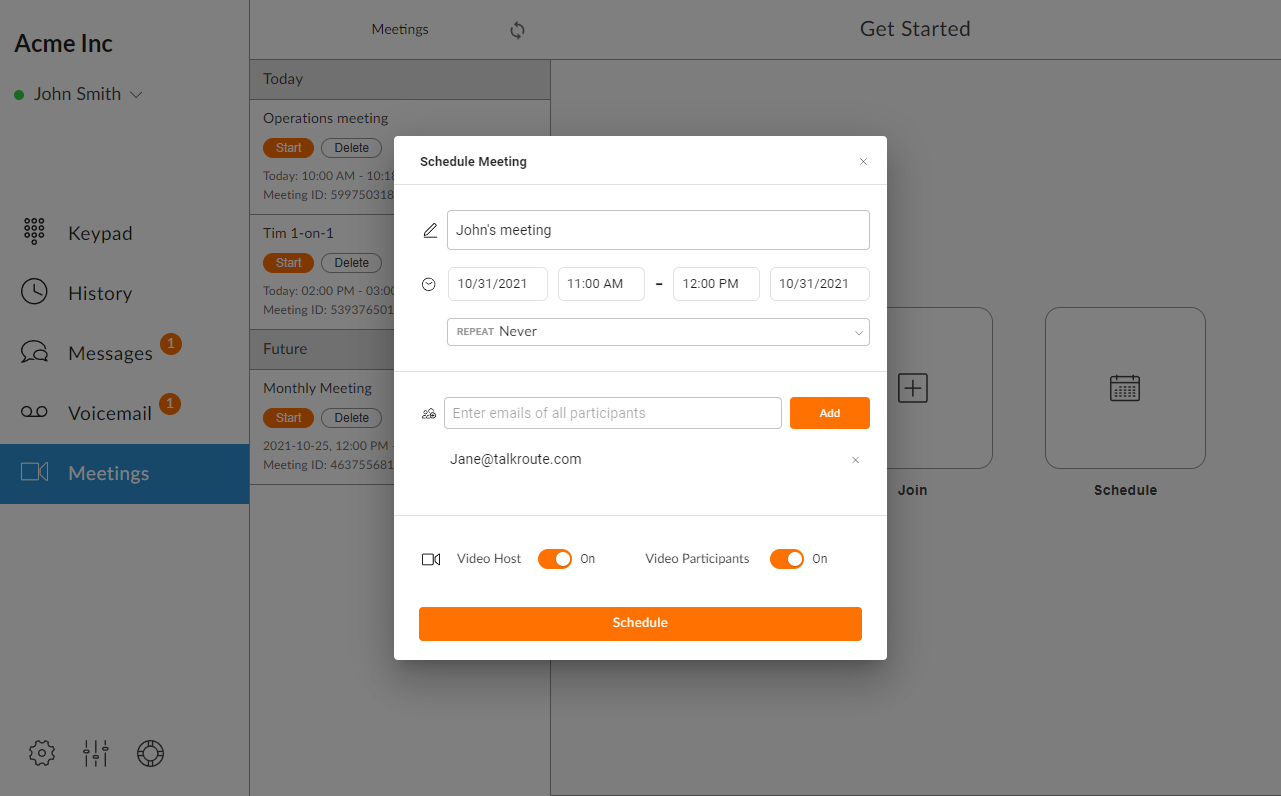 7. Once scheduled, you will see your meeting under the meetings list. You can start the meeting or delete it from the list.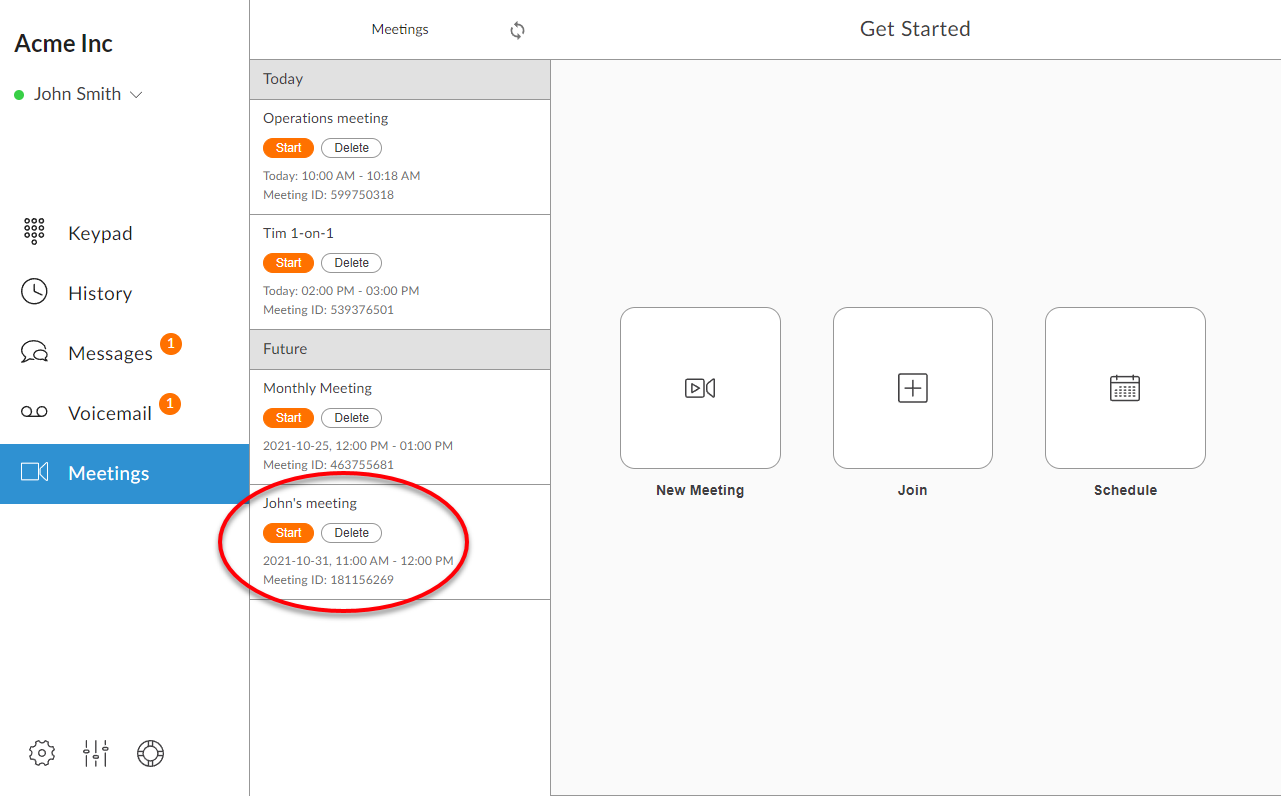 Don't have a Talkroute account?
Click here to try our virtual phone system for free!