Porting Out is the process of moving your Talkroute phone number to a different Carrier. To port out a Talkroute phone number to a different carrier, please follow the steps below:    
1) Login to your Talkroute account and navigate to the user icon and click "Account".

2) Select the Virtual Phone Numbers tab.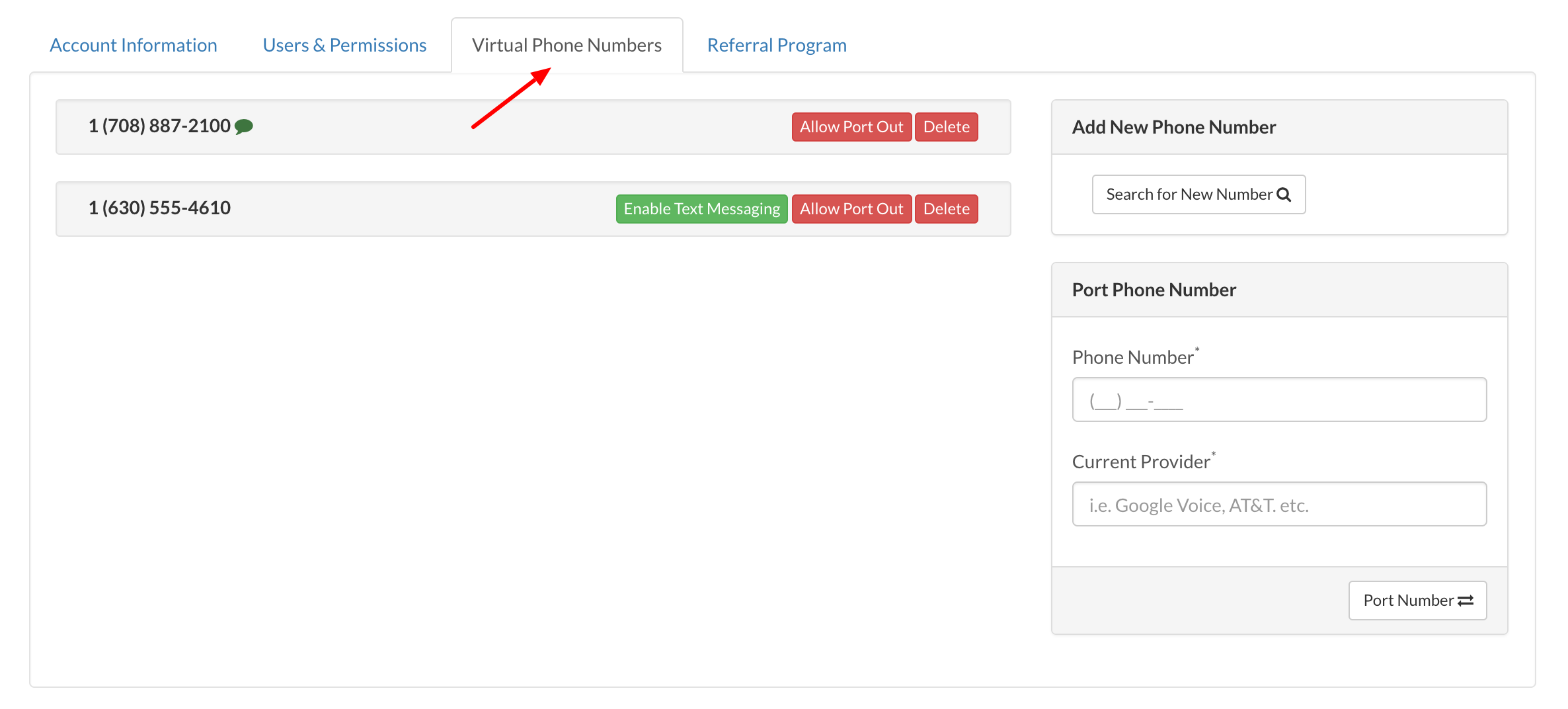 3) Select the number you wish to port out to your new carrier and click "Allow Port Out".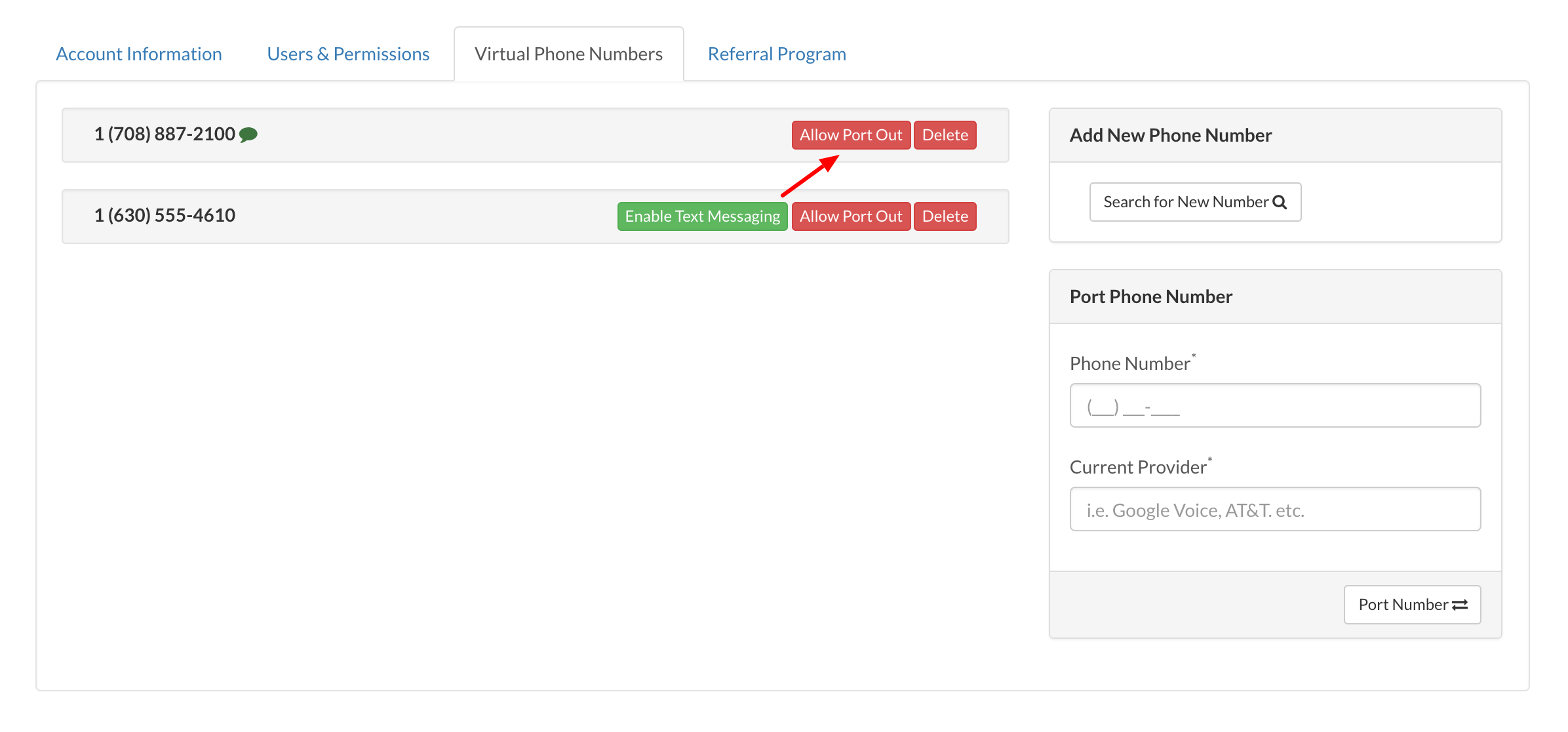 4) Review the terms and select "Request PIN".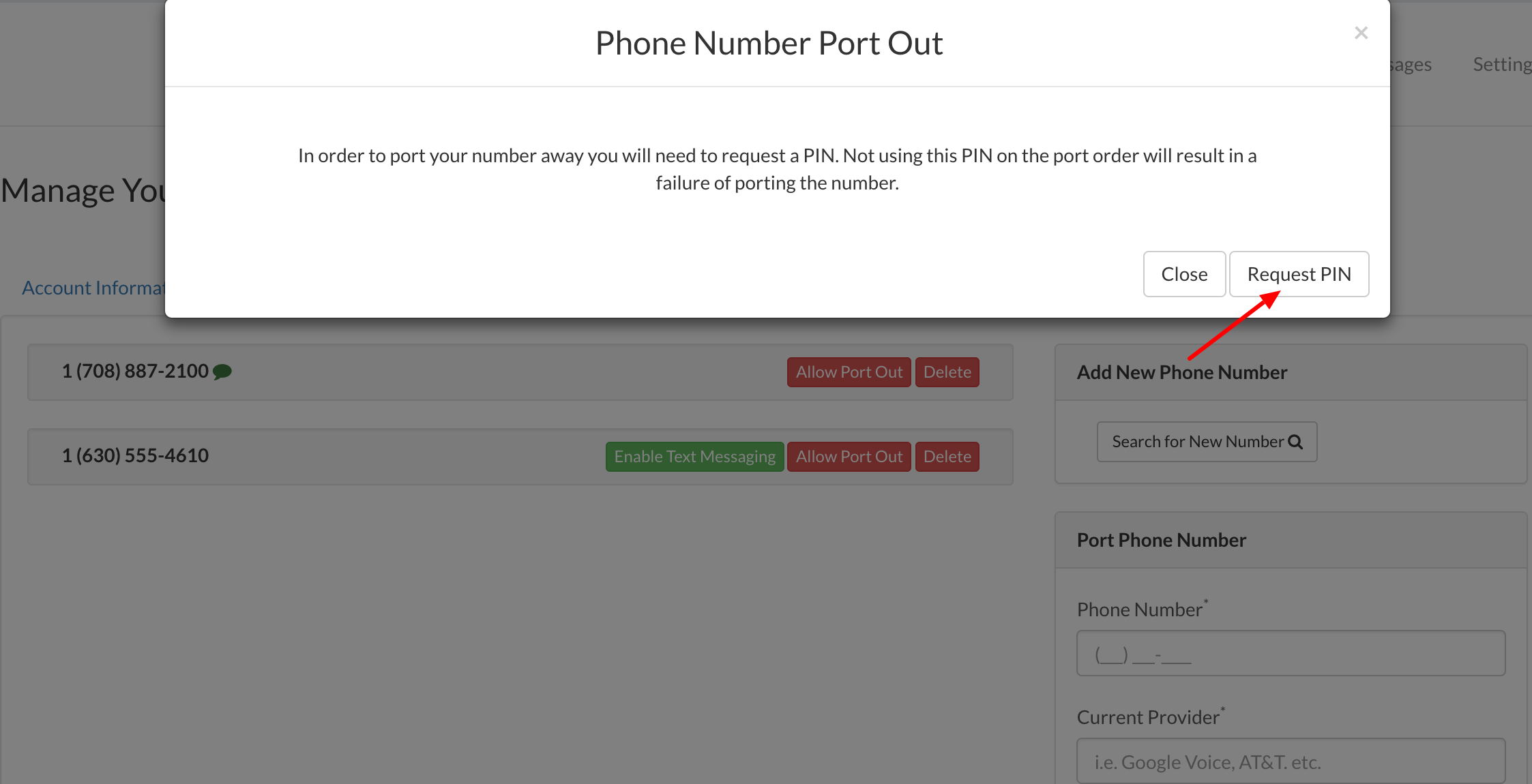 5) Click the "Printer Friendly Information" option.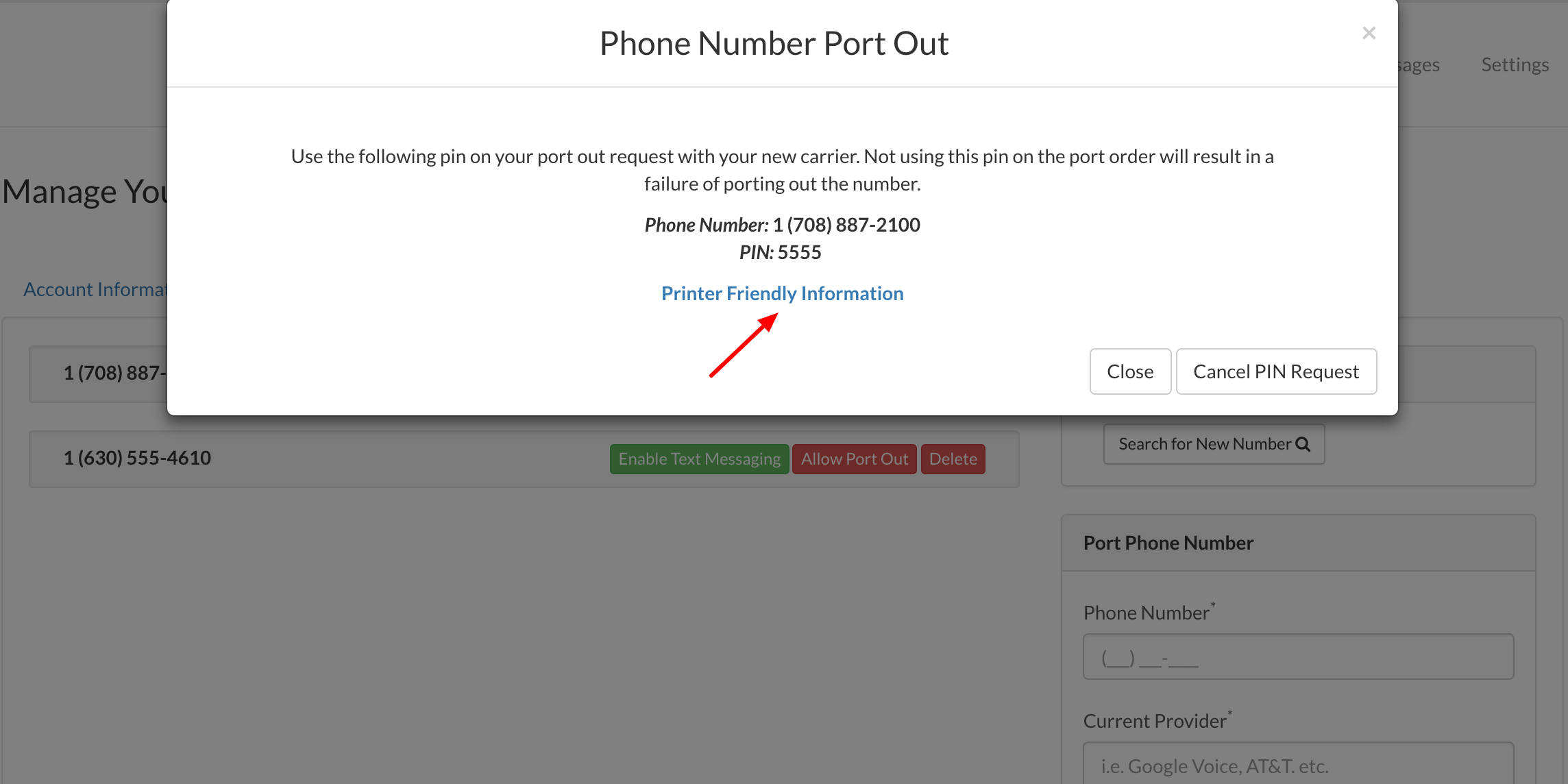 6) Print this page and/or copy the information and provide it to your carrier of choice.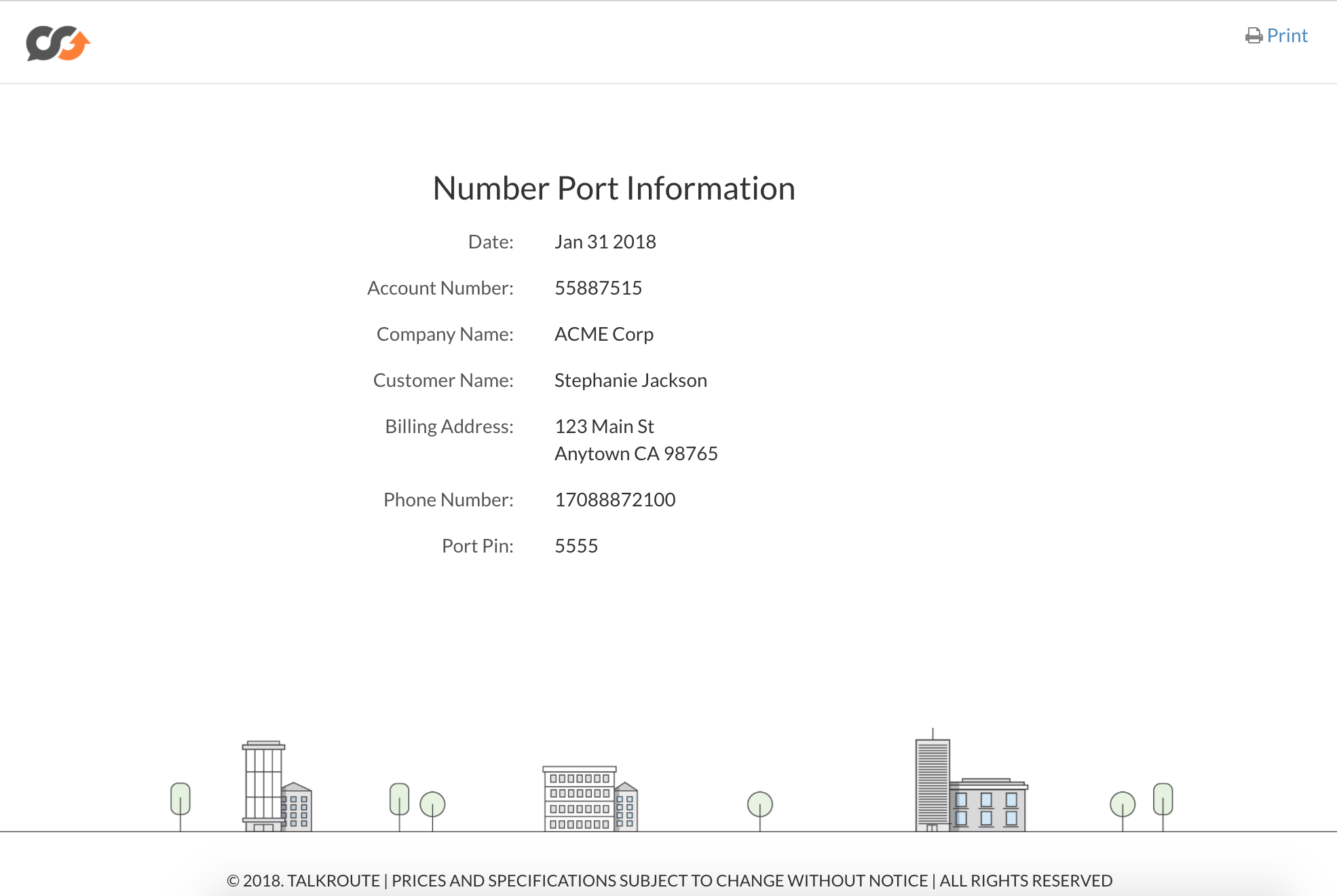 Note: The process of porting out a number is facilitated by your new carrier. All questions or status inquiries regarding your number port should be directed to the new carrier. Talkroute honors all valid port out requests but Talkroute has no control over the speed in which your new carrier transfers the number.  
Warning: Do NOT cancel or change any service during the porting out process. This may result in a delay of transfer and/or loss of your number.