Phone Number Porting is the process of moving an existing phone number to Talkroute. To port an existing phone number to your Talkroute account, please follow the steps below:
1) Login to your Talkroute account and navigate to the Manager tab.
2) Under the Your Phone Numbers section, click "Add / Port Phone Number".
3) Enter the phone number you wish to transfer, the name of the current provider and click "Port Number".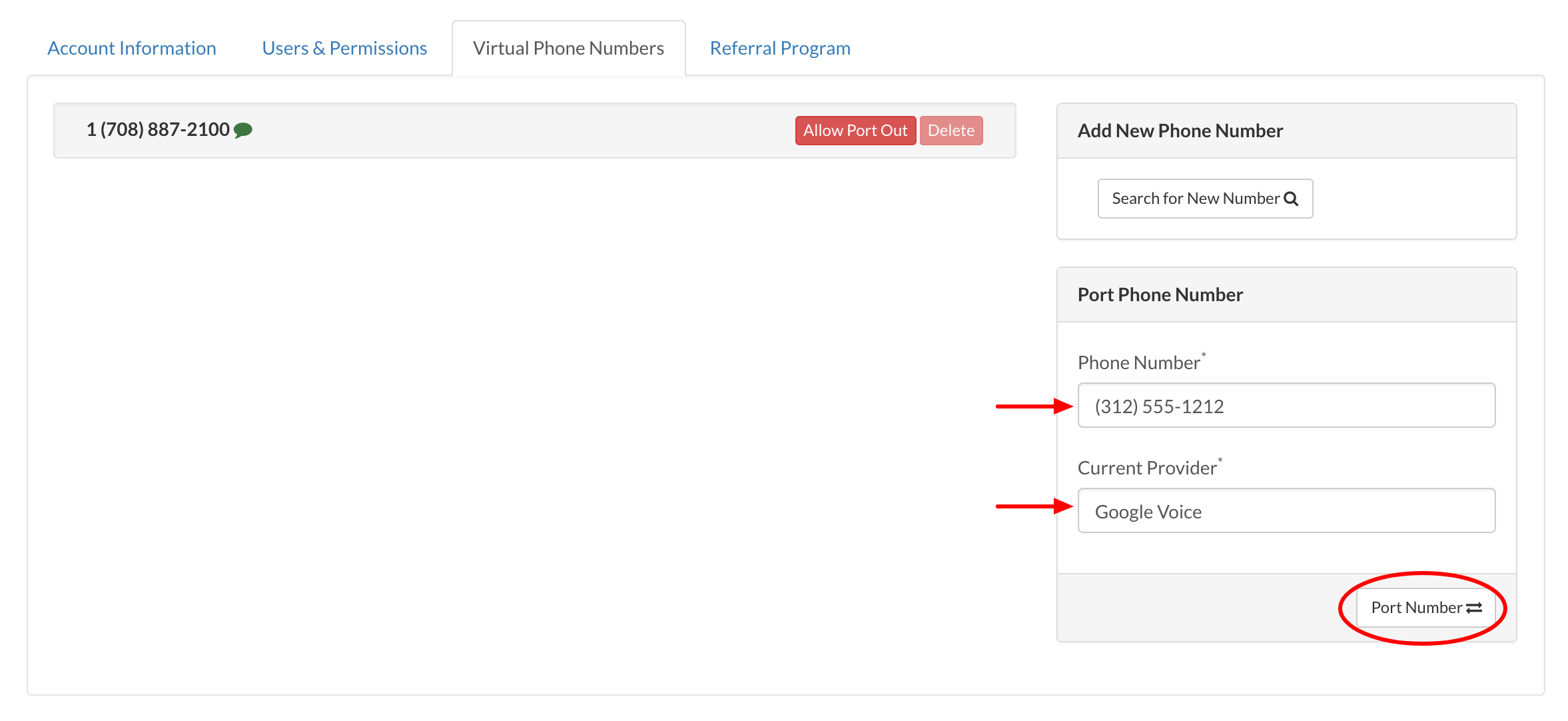 4) Review terms & conditions for porting numbers and click "Yes, I understand and wish to submit this request".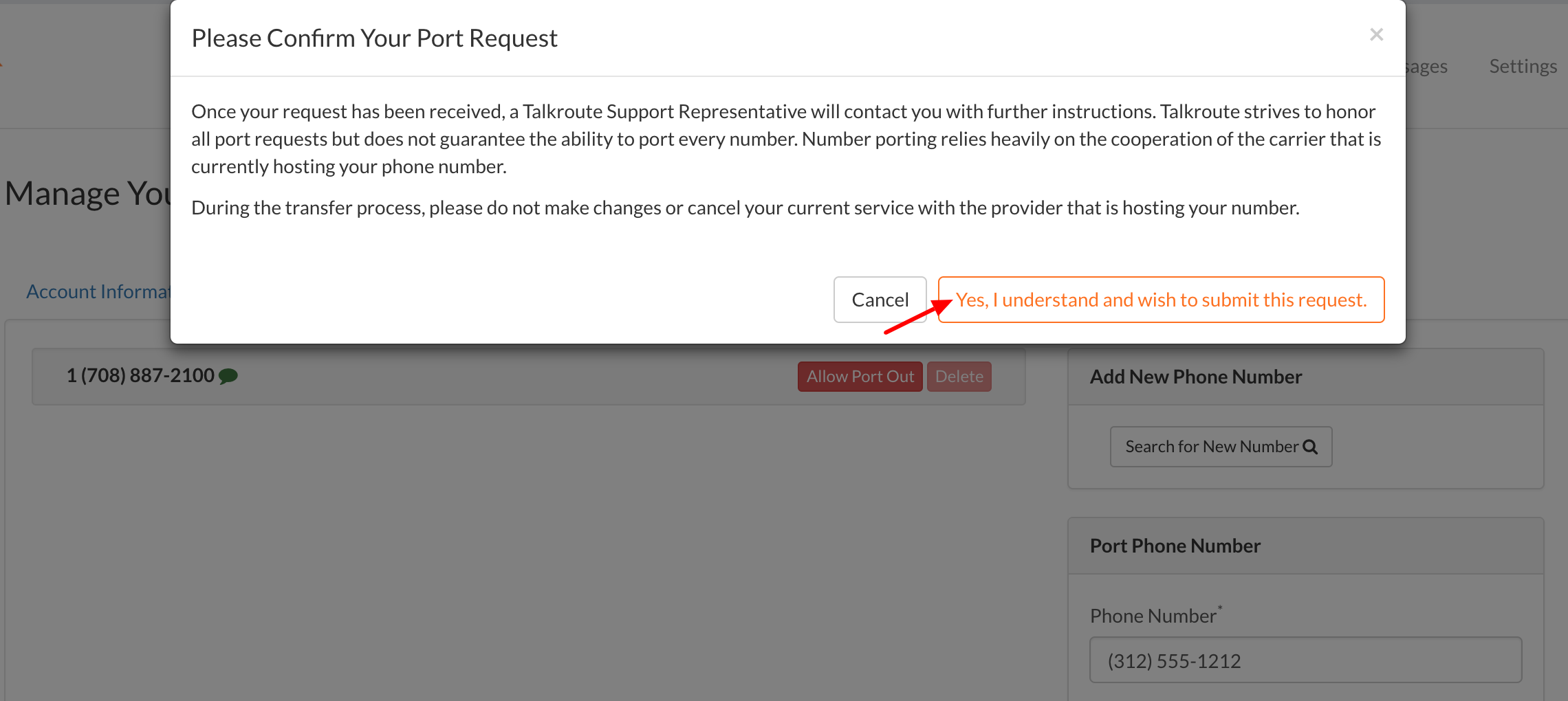 Note: Talkroute covers the transfer costs for your first phone number port. Subsequent ports are subject to one-time transfer fee(s).
5) You will receive an email from one of our team members containing follow up instructions to complete the port process.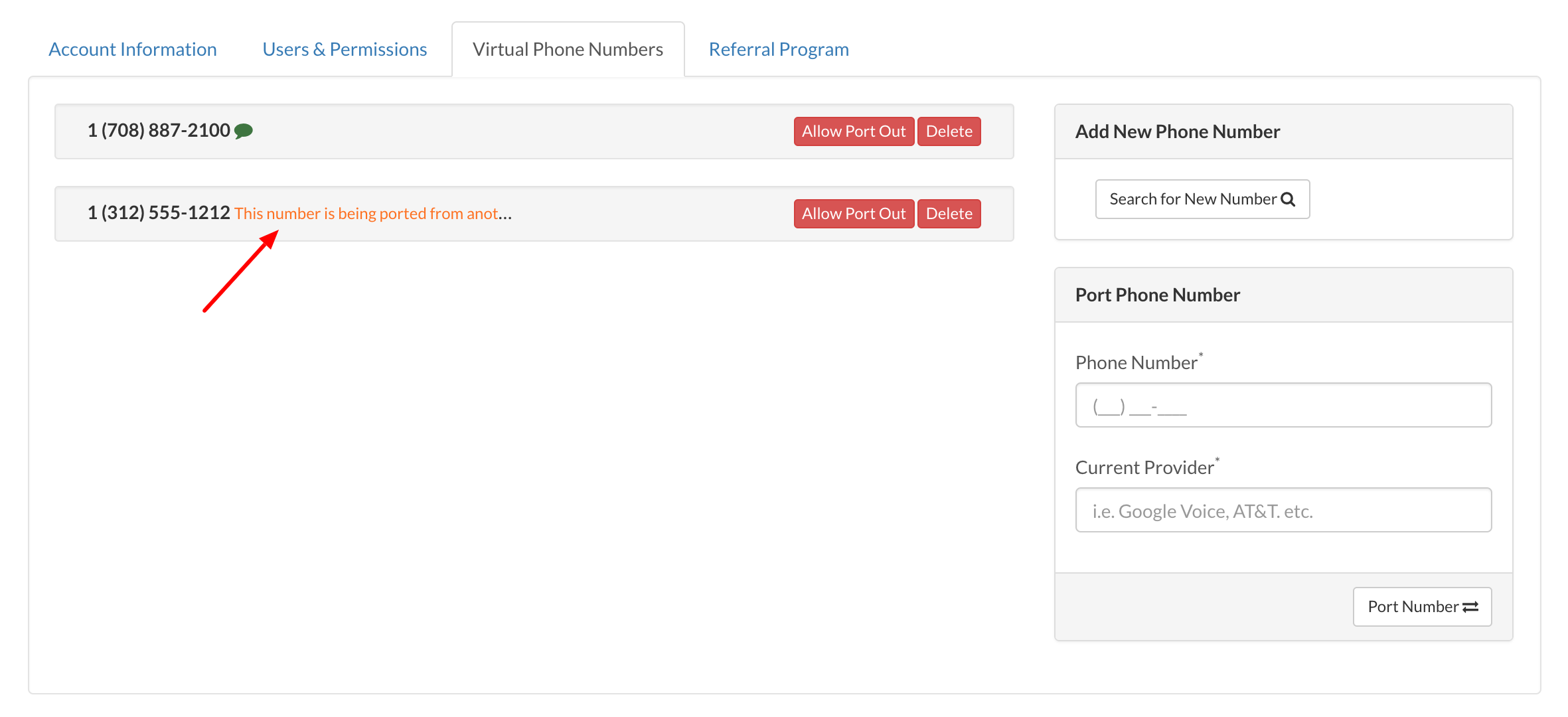 Tip: Phone Number Porting requires an average of 7-10 business days. During this time, the phone number you are transferring will continue to operate as usual under the current provider. On the "date of completion", the phone number will seamlessly transfer from the current provider to Talkroute. We recommend using the current Talkroute Phone Number to setup your account and to test all settings in order to avoid any unexpected user experiences for your callers when the porting process completes.
Warning: Do NOT cancel or change any service during the porting process.
Note: When testing these changes, you must dial your Talkroute Phone Number from a phone number that is NOT listed as a Forwarding Phone Number. If you attempt to call your Talkroute Phone Number from a Forwarding Phone Number, the call will disconnect or outbound dialing will be initiated (if enabled).
Have Questions? Contact us at support@talkroute.com