Voice Studio provides you with professional voice talent to elevate the sound of your phone system.

Before going further, Please note that Talkroute Voice Studio is a premium feature. To find out the plans that include Voice Studio Click Here.

To request custom voice clips, please follow the steps below:
Using Voice Studio
1. Access the submission form by clicking the following link: Voice Studio Submission Form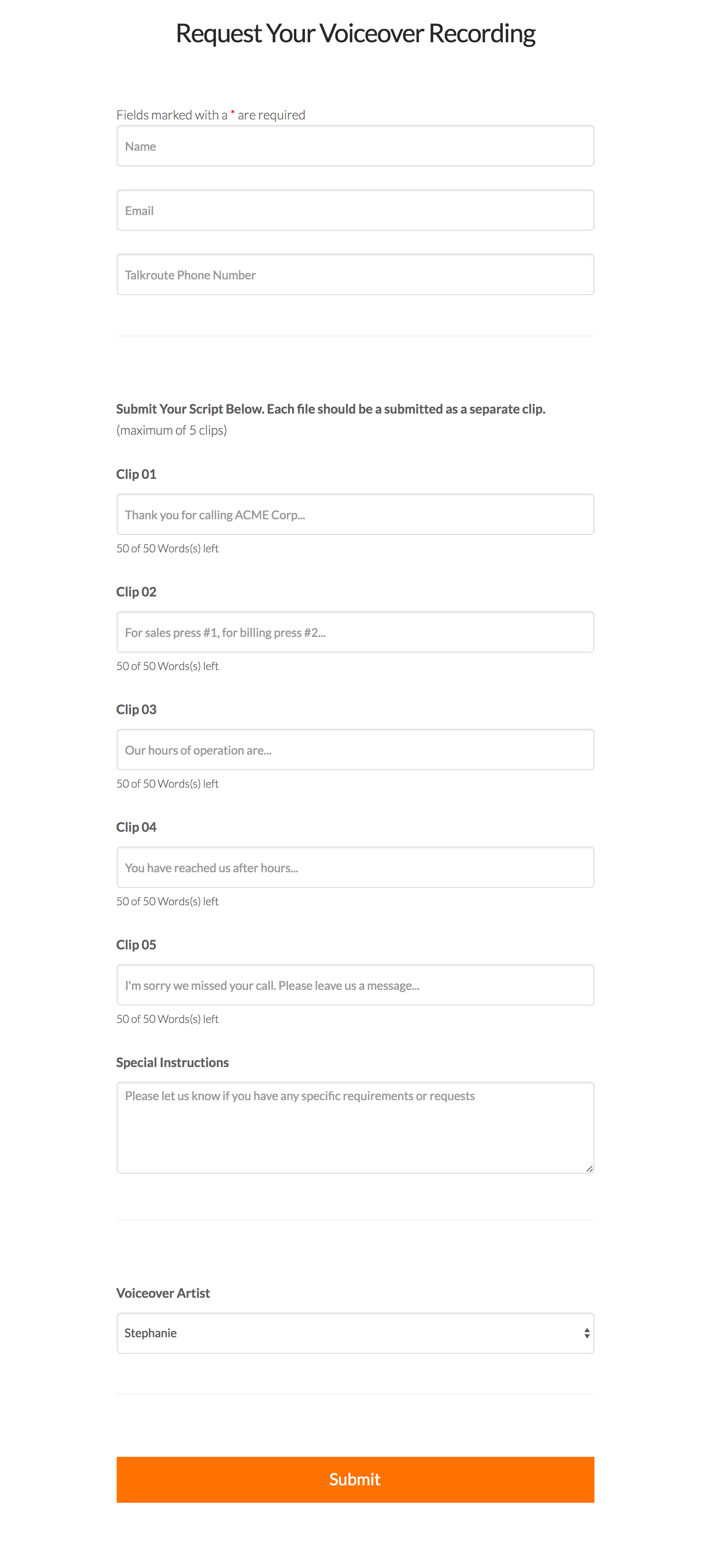 2. Request your voiceover recording - Here you will fill in your name, email & Talkroute phone number in the spaces provided.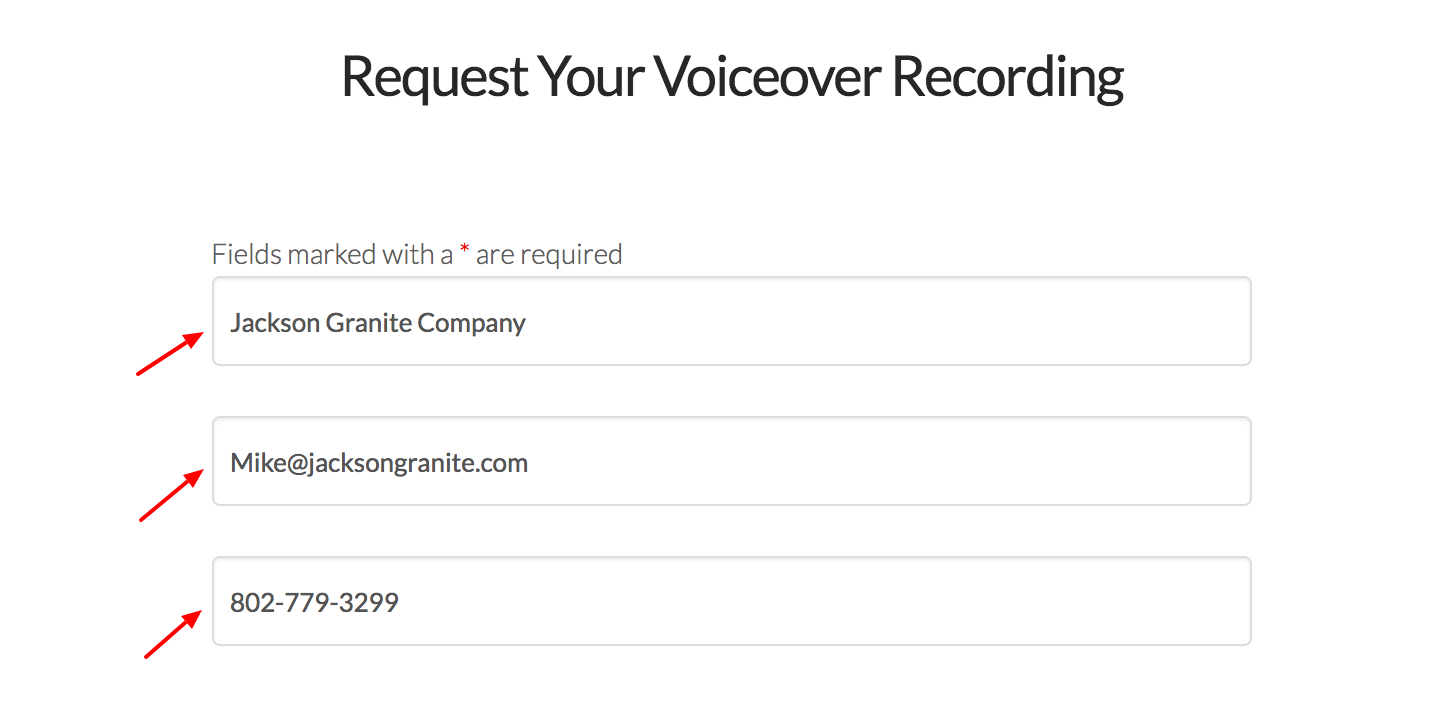 3. Once you have completed the above step, now you will submit your scripts. 5 clips are included, though you do not have to use them all at once.
Example of 1 Clip: "Thank you for calling Jackson Granite, the ultimate source for natural stone fabrication & installation. Family run since 1978, we pride ourselves on only using top quality materials while also providing thoughtful customer service. Online support available 24/7."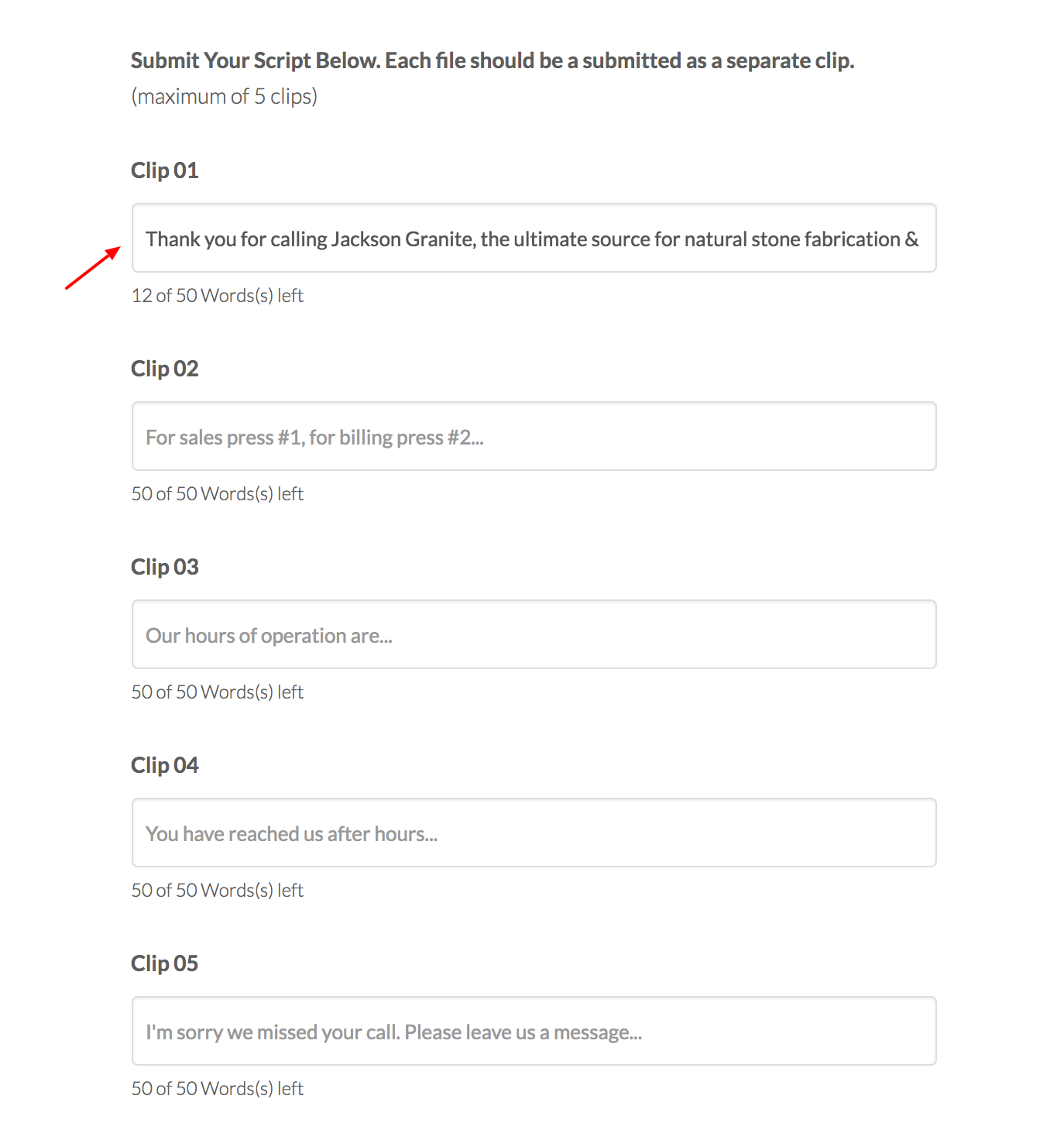 4. Below the voice script clips field, you will see a box marked 'Special Instructions'. If you have any specific requirements or requests feel free to mention them here.

5. Before submitting your request, be sure to check your script for correct spelling/grammar. Now you can go ahead & click the 'Submit' Button. You will receive a confirmation email shortly after to confirm that your request has been received.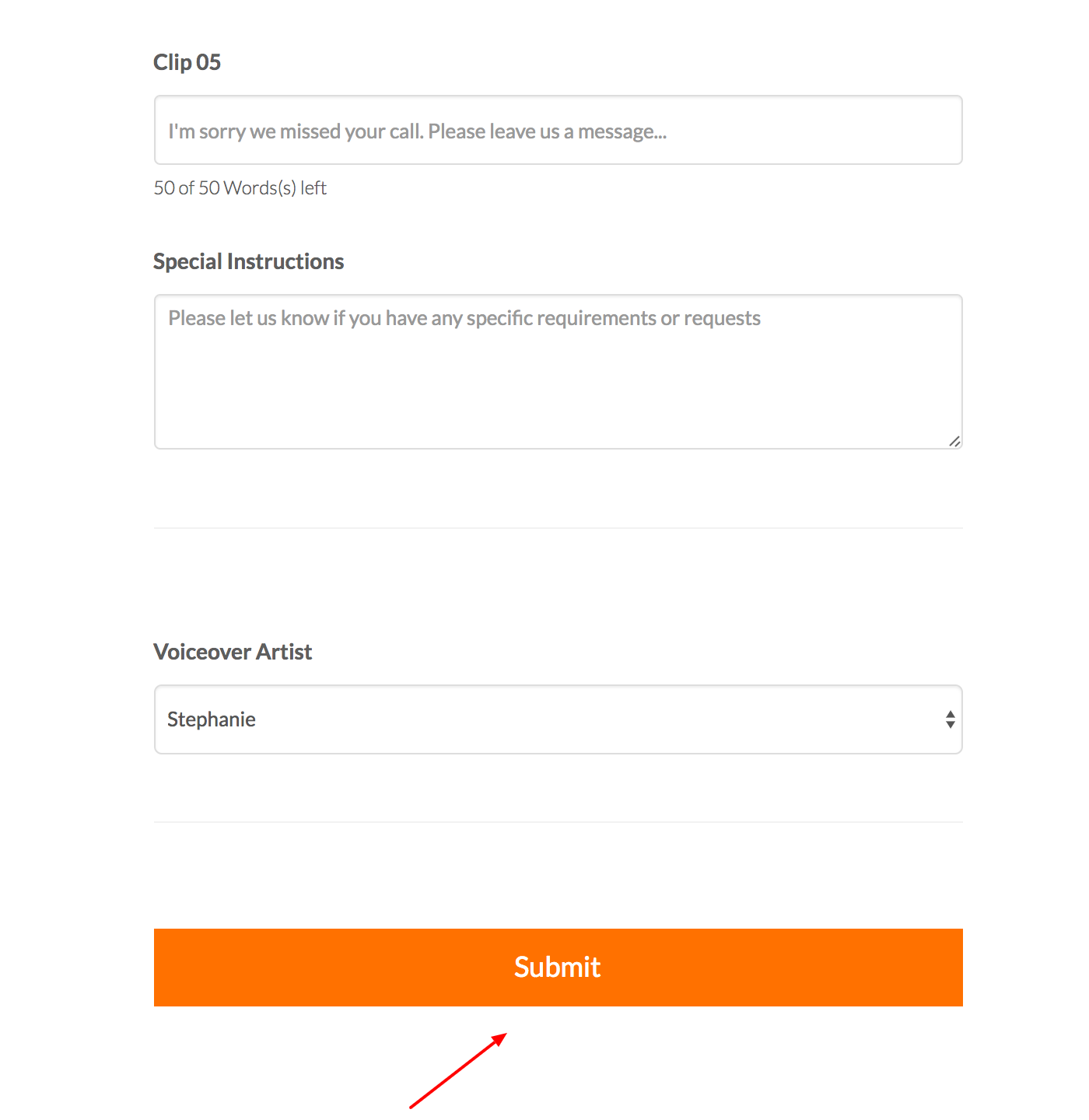 When testing these changes, you must dial your Talkroute Phone Number from a phone number that is NOT listed as a Forwarding Phone Number. If you attempt to call your Talkroute Phone Number from a Forwarding Phone Number, the call will disconnect or outbound dialing will be initiated (if enabled).
Don't have a Talkroute account?
Click here to try our virtual phone system for free!